Will be powered by 0.66L engines.
Here are more images of the new Suzuki Alto which is due to go on sale in the Japanese market on December 22.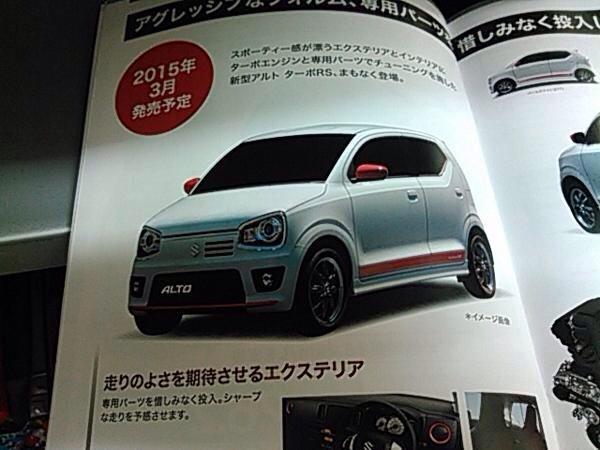 The rear of the new Alto, which was previously not revealed, sports a rather unique design to it, with the taillights mounted on the bumpers, giving the car a retro look. In fact, the retro look is carried on to the front as well with the small grille and a rather bland looking bumper.
The new Alto will continue to be a 'kei car' in Japan, and will hence be powered by 0.66-liter three-cylinder engines. The naturally aspirated engine is likely to produce 54 PS and 63 Nm of torque.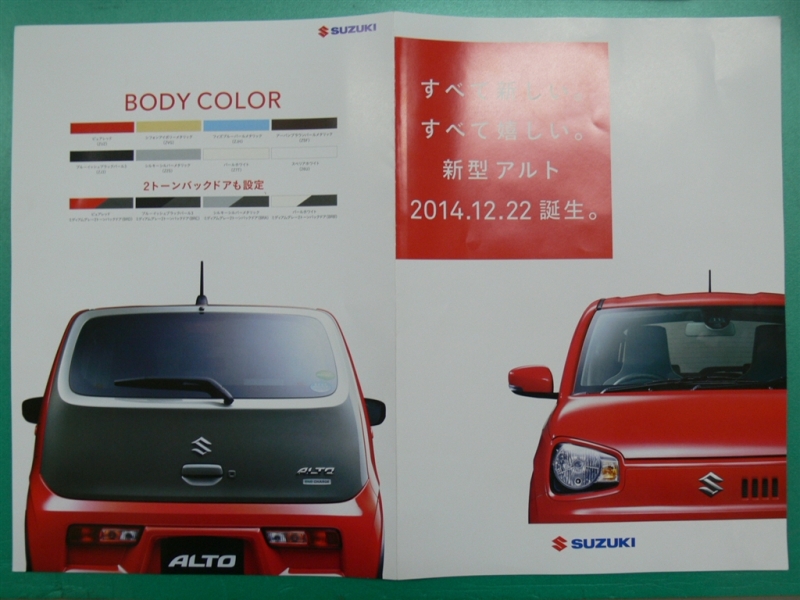 A turbocharged variant of this engine will also be on offer, and judging by images, as will a performance oriented Alto Turbo RS. With a dual-tone color, alloy wheels and a diffuser-like element tucked in the bumper, the Alto Turbo RS will launch in Japan in March 2015, the report says.
Also read: Maruti YRA interior snapped
The Alto for Japan will be available with 2WD and 4WD, and with a 5-speed manual transmission and a CVT. The car is expected to deliver more than 21 km/l.
[Source - Ameblo]