Will reportedly launch in 2019.
Mercedes-Benz will expand its range of compact vehicles from the current five to eight by 2020. Of the three new models will be compact SUV called 'Mercedes GLB'. Motorionline has published new spy shots which could show the Mercedes GLB in production body for the first time. The model cannot be the next-gen G-Class, given its proportions, rounded body and the bulging wheel arches.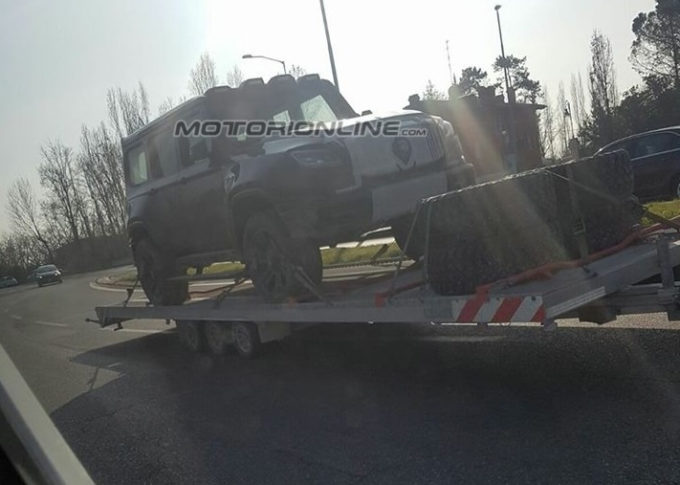 As seen in the spy shots, the Mercedes GLB features a boxy body to look traditional, like a miniature of the go-anywhere Mercedes G-Class. The styling, however, hints that Mercedes-Benz wants to give the vehicle a contemporary character. Like the Hubert Lee-designed Mercedes Ener-G-Force concept from which it has been derived, the Mercedes GLB will be a radical reinterpretation of the classic Gelandewagen at a much more affordable price.
The Mercedes GLB will slot between the Mercedes GLA and the Mercedes GLC, perhaps a unique offering in the segment. It will reportedly be made in standard and long-wheelbase variants, with the latter being around 120 mm longer and offering to seat seven people. Despite the G-Class-inspired proportions, may not be built to be capable of serious off-roading, as it will be underpinned by the FWD MFA2 platform that will form the basis for models like the Mercedes A-Class Sedan and next-gen Mercedes A-Class hatchback.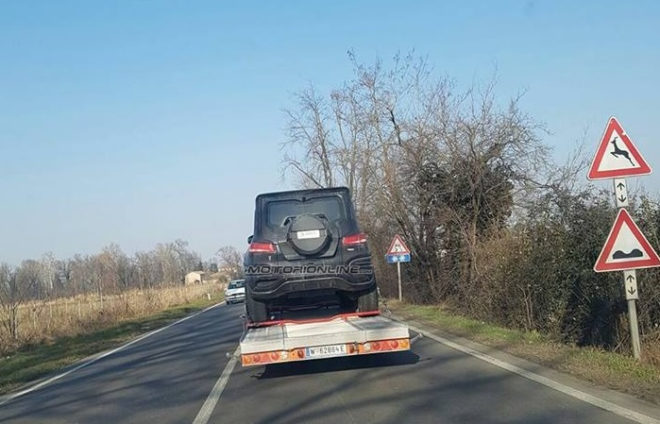 Also See: Mercedes E-Class All-Terrain – Vienna Auto Show Live
The Mercedes GLB will likely be available with 2.0-litre petrol and diesel engines in different states of tune. Topping the range will be the Mercedes-AMG GLB 45, which will sport a 2.0-litre turbocharged four-cylinder engine tuned to produce over 400 bhp. The AMG variant will feature a 7-speed automatic transmission and be equipped with a four-wheel drive system.
The new compact SUV will go on sale in 2019 and could lock horns with variants of the Land Rover Defender and the 2020 Ford Bronco.
[Image Source: Motorionline]