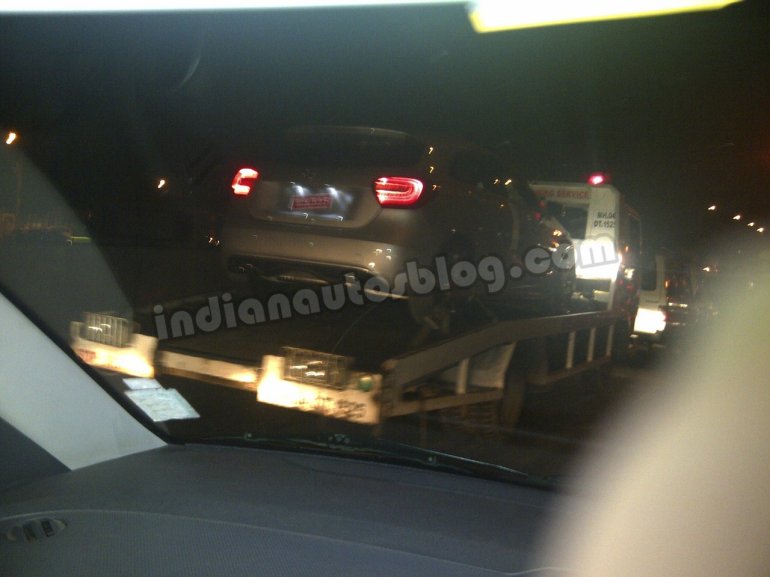 To further fuel rumors of the Mercedes-Benz A Class almost about to launch in India, our profound reader, Mr. Manzoor Shaikh, has spotted the A Class being transported on a trailer on the eastern expressway in Mumbai last night.
Could this well kept example be the demo car intended for the launch parties?
The current generation A Class has bent logic in Europe by registering over 100k booking since the launch in summer of 2012. A breakthrough product is the need of the hour for Mercedes to close the gap to Audi and BMW in India and this small urban runabout could be the trump card in the play.
With the introduction of the A Class, Mercedes-Benz India will make first use of the premium luxury hatchback segment. Earlier in the day, we posted about the A Class launch reportedly being three months ahead of the original schedule.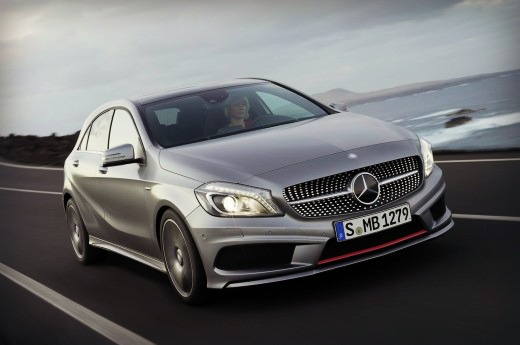 With this spotting, we don't find it hard to believe that the cloak could be lifted on the A Class any time soon. Manzoor adds that it had an 'A180' badge on the tailgate as similar to the B Class. A "WOW" with a star in big letters on the sides also appears on this example which further fuels our suspicion that this could indeed be the launch car!
The A180 is expected to be powered by a 1.6L turbo petrol engine which is good for 122PS. In Europe, the A180 CDI comes strapped with the royalty-ridden Renault-Nissan 1.5L K9K engine which is doubtful for India as Mercedes have a similar engine in the 1.8L unit (sold as the A200 CDI) with outputs of 136hp power and 300Nm torque.
The A Class competes with the BMW 1 Series launching in India during the festival season of 2013.