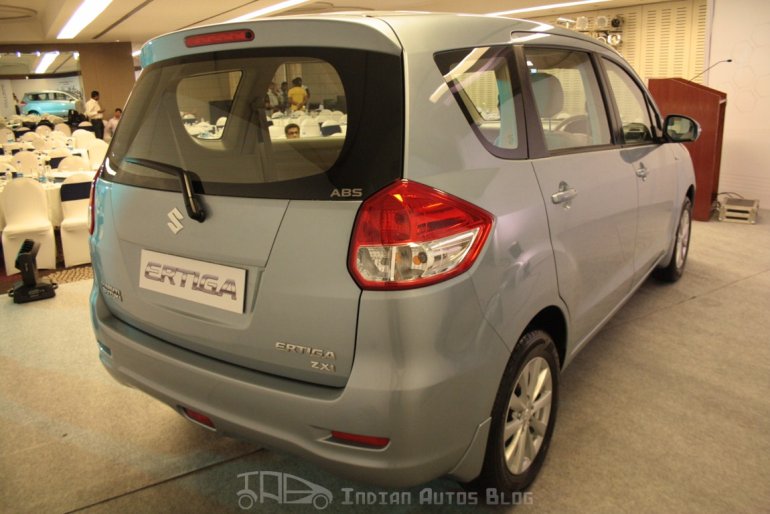 The numero uno automaker in India - Maruti Suzuki - is going strong with the launch of the Ertiga. With 10,000+ booking mopped up, the Ertiga looks capable to dethrone the Innova.
With other manufacturers like Tata and Hyundai constantly struggling to reach to the top slot, what is the success mantra of Maruti Suzuki? How is it that despite of other manufacturers having a strong portfolio, Maruti Suzuki is constantly outsmarting its competition?
Well there are many reasons for Maruti's success. One of the strongest one is its rural market dominance. Maruti Suzuki, as a brand, has far reaching powers in rural areas. The rural market share of Maruti increased from 3.5 percent of total sales five years ago to 26 percent in 2012. But how did they manage more than 8 times growth in just 5 years? The answer is strong and sound rural marketing strategy.
Trak.in provides us an extensive insight on what Maruti Suzuki has done to capture the imagination of rural India. Here are the high points of the article:
In 2009 after the economic meltdown, Maruti Suzuki started paying more attention to rural markets. The reason was that Maruti Suzuki realized than the meltdown has done more damage in cities than in rural areas. The rural citizens, at that point of time, had a relatively higher purchasing power.
Maruti Suzuki started the the 'Ghar Ghar Mein Maruti' and 'Mera Sapna Meri Maruti' campaigns to target the rural segment.
3,000 local villagers were nominated as resident dealer sales executives of Maruti Suzuki to promote the products. They were supported by over 186 extension counters.
Maruti Suzuki even tried to influence the opinion leaders of the village (like Sarpanch) by taking them for factory visits, conducting detailed profiling, their consumption patterns and their choices
The automaker aggressively marketed the brand at rural sporting events to sales fairs (Grameen Mahotsavs) to SMS campaigns for Gram Panchayat Members
Recently, Maruti Suzuki has started Video on Wheels campaign in which the villagers get to see the screening of Maruti Suzuki ads while sitting in an air-conditioned environment created in the back of a truck.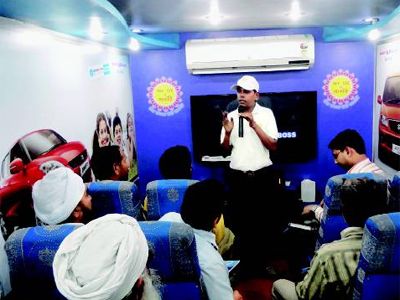 Smartly, the automaker is not just spending marketing rupees on rural people with low per capita income. Here's an interesting snapshot of the kind of people that Maruti Suzuki is selling to
Orange farmers in Nagpur
Turmeric growers in Tiruchengode, Tamil Nadu
Granite polishers in Hyderabad
Blue pottery makers in Jaipur
Madhubani painters in Madhubani, Bihar
Potato growers in West Bengal
Apple and fruit growers in Himachal Pradesh
Fishermen in Howrah
Alphonso mango growers in Ratnagiri
As you can see these are not farmers struggling to make a livelihood. These are well settled villagers who have the purchasing power to buy a car for their daily needs.
And in the future…
The rural market is a relatively untapped area for automakers. Maruti Suzuki plans to double the number of its outlets in rural India from the present 231 to around 450 in the next two years. Rural outlets will account for nearly 50 per cent of Maruti's network (550 will be located in urban centers) compared with just around 35 per cent now. It plans sale centers in all towns with a population of over 50,000 people by 2015.
Don't forget to head over to Trak.in to read the complete story!