India's best selling car (the record holder for past 7 years, recently dethroned by the Swift), has surpassed one more milestone.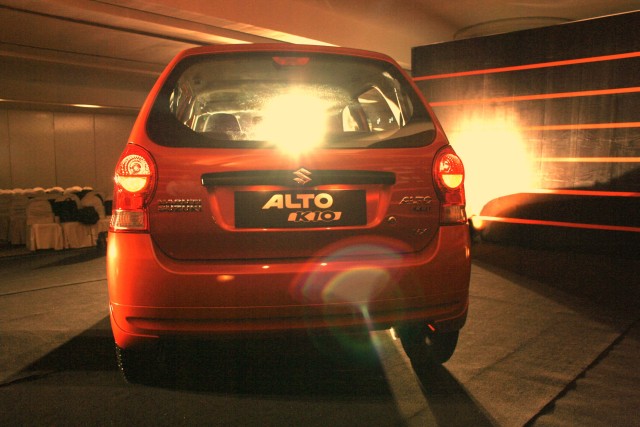 The overall sales volume of Maruti Alto has reached 20 lakh units, but we suspect the Alto's already set its eyes on the three million mark. The astonishing piece of info in the press release Maruti shared with us is that the Alto took 8 years and 3 months to accomplish its first million. But the second million came in just 3 years and six months!
Maruti has said that it does not have any plans to halt the car's production.
It has been almost 11 years since the Alto was launched. It took over the country like the no-frills mobile handset in the early 2000's, eventually replacing the iconic 800 as the bread winner of the Maruti family.
Maruti's new torch bearer was a growing favourite among first time car buyers. It was easy to drive and easy to maintain. It was very fuel economical, and compared to the 800, had additional features like power steering, a fifth cog and a more powerful engine. People appreciated the extra value in the Alto and chose it over the 800. The car's excellent reception in the second-hand market was another crucial factor in the success of the Alto.
The Alto has gone through various transformations since its launch. A couple of facelift variants, special editions and a CNG option kept the production line humming.
The introduction of K10 variant (with the 1-liter K Series engine) in 2010 was the turning point in the Alto's history. With a new look and feel, Alto K10 hit the sweet spot with the customer who wanted a bit more out of India's most reliable car. The K10's contribution helped the Alto trek alien territories. It surpassed the Volkswagen Gol and Golf models to become the highest selling small car in world. It was able to hold on to that title for the second consecutive year.
Many manufacturers are trying to foray into the A-Segment to push the Alto over and claim its position. Tata came with the low-price Nano and Hyundai with the better-value Eon but none of them could get the job done. The situation did change miraculously thanks to the rising demand for the Swift and the heavy revisions made to petrol prices in the last year. The Alto sales choked and the Swift took over. Maruti, however, wasn't heard complaining.
A new small car by Maruti is in the pipeline, though officials have quelled the possibilities of it replacing the 800/Alto.