To share its platform and powertrain with the Kia Niro.
The Hyundai Ioniq, previously referred to as the Hyundai AE (codename), has been snapped again and this time its interior has been busted, courtesy of Auto Evolution. The dashboard and the other elements inside the Ioniq do not seem to have much of similarity with the other Hyundai models.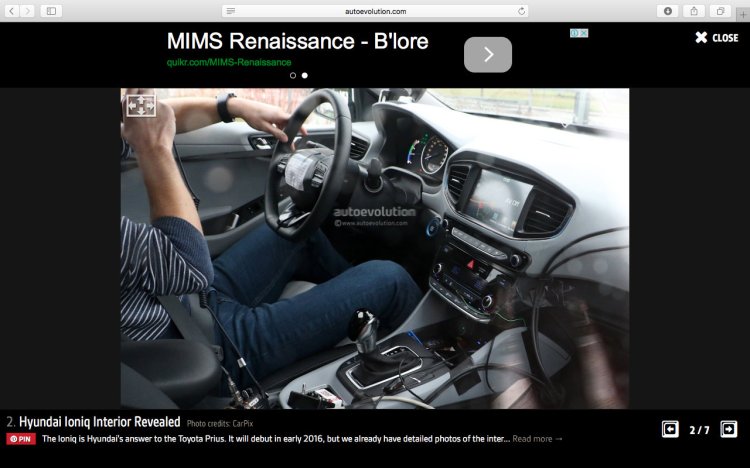 The dashboard and the equipment are finished in a combination of light grey and black, and the backlights are mostly blue. The centre console has a large touchscreen-equipped infotainment system and controls for the dual-one climate control. The buttons on the steering wheel appear to have been taken from the Hyundai Genesis. The centre tunnel seems to have the selector of a 6-speed Dual Clutch Transmission which is believed to have its manual mode shifter built into the slots.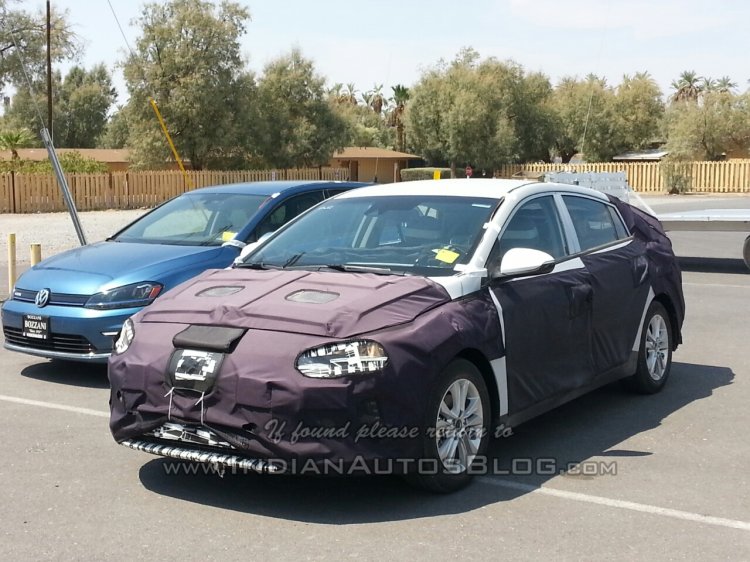 The instrument cluster has analog dials and meters with LED indications in-between. The left-most meter appears to be an ECO power reserve dial which will warn the driver if a lot of fuel is being consumed.
Also Read: Hyundai HB20 'Sport' to come with a 1.0-liter Turbo engine
Expected to be unveiled and launched in March 2016, the Hyundai Ioniq will be available first only as a traditional hybrid model, while a plug-in hybrid version is expected to be introduced in 2017. It is reported to share a 1.6-litre GDI engine that produces 106 PS and 147 Nm with the Kia Niro (crossover) which is scheduled to be debuted next year. This engine will be assisted by a 47 hp (35 kW) electric motor that will be powered by a 1.56 kWh lithium-polymer battery pack.
[The spyshots of the interior can be viewed at Auto Evolution]