The spyshot was taken from the Car & Bike Show on NDTV's official FB page. The car was caught testing by none other than the show's presenter, Mr. Siddharth Vinayak Patankar near Chennai.
We believe the first new car launch for Hyundai in India this year will either be the new i10 or the new Santa Fe. The first five months of 2013 has not seen a single new car from the Korean stables. But Hyundai has nevertheless promised four new cars in the next two years.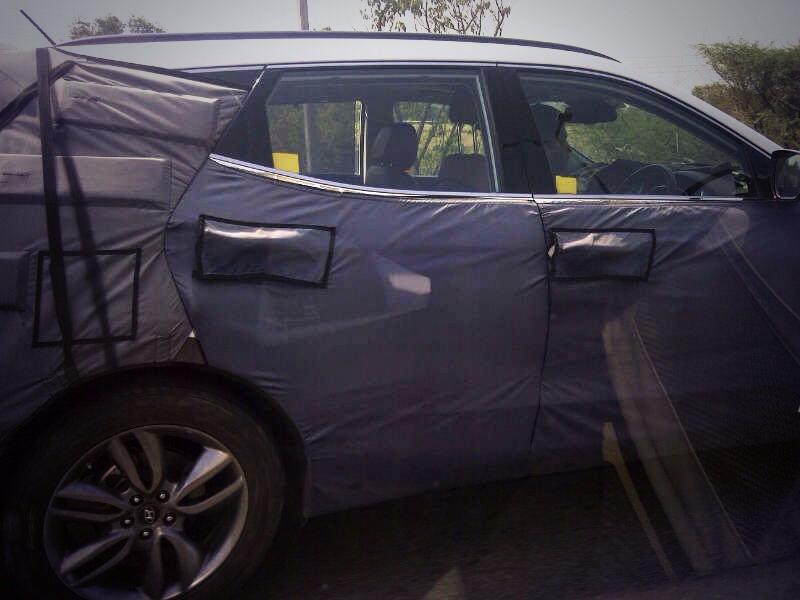 The new Santa Fe will replace the current car and will compete with the likes of the Toyota Fortuner, Ssangyong Rexton and Chevrolet Captiva.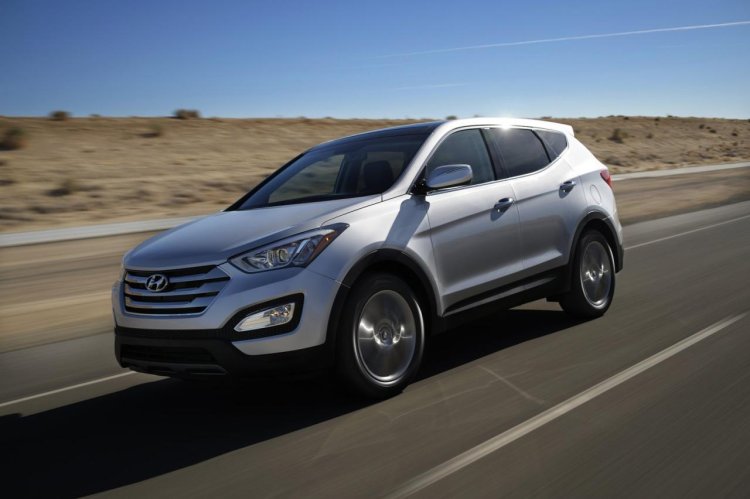 This segment has always been a bit of a disappointment for Hyundai in India. Their very first offering, the Terracan, failed to lift off. The Tucson generated some steam during its initial life, but was then retired. The outgoing Santa Fe has seen an improvement, but has never managed to equal sales of the segment king which is the Toyota Fortuner.
Hyundai is hoping to change all that with the new model. They're certainly off to a good start, at least abroad. The India bound Santa Fe was rated high in the Euro NCAP tests, beating the Mercedes M Class and even the new Range Rover!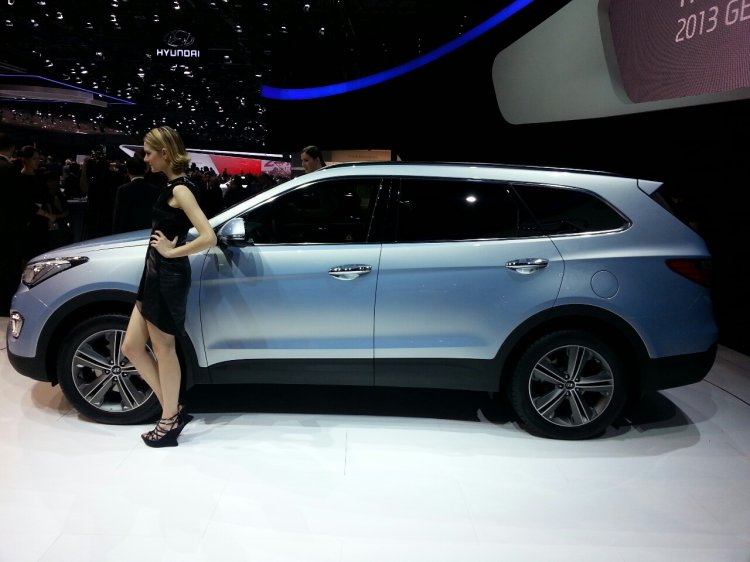 Globally, especially in the US and Europe, Hyundai has seen a change in its fortunes. The Korean manufacturer's gained enough confidence to launch an extended wheel base version of the Santa Fe with 7 seats, calling it the Grand Santa Fe in those markets. However, this will not come to India as the Grand Santa Fe is made only in LHD configuration.
[Image credit - Car & Bike Show on NDTV's official FB page]