The Hyundai Saga EV concept has made its world debut at the 2018 Sao Paulo Auto Show. Here are the Brazilian show car's images, courtesy Autos Segredos.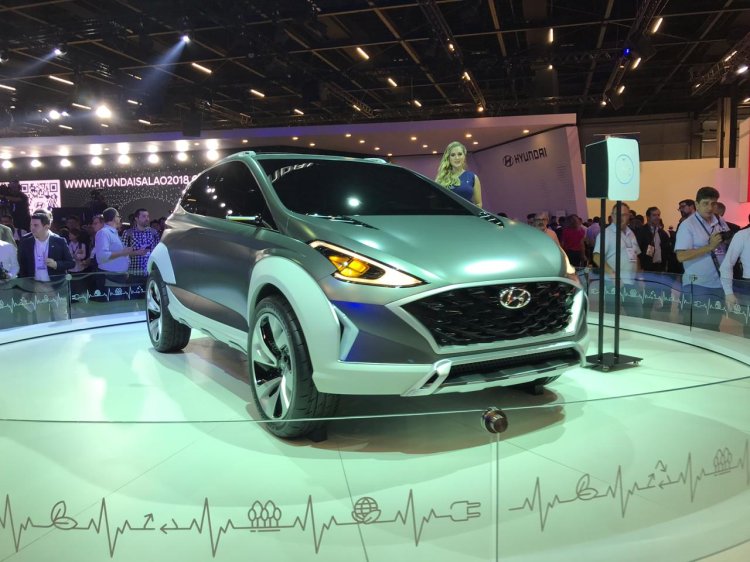 The Hyundai Saga EV, a pure electric vehicle, previews not just the brand's progress in the EV race but also the next-gen Hyundai HB20X. It was developed by Hyundai Design North America based out of Irvine, California (USA), through a partnership with the Product Planning division of the company's Brazilian subsidiary. The concept measures 4,028 mm long, 1,794 mm wide and 1,570 mm tall. It has a 2,560 mm wheelbase and a notably high, 302 mm ground clearance.
The Hyundai Saga EV employs the same pure electric powertrain as the upper trim of the Hyundai Kona Electric. It uses a 150 kW (204 PS) electric motor that gets its juice from a 64 kWh Lithium-ion battery. The pure electric range on the adventure-styled hatchback is 470 km. Using a 100 kW fast charger, it is possible to charge the battery up to 80% level in just 54 minutes. The charging port cleverly hides under the left-side ornamental piece of the bonnet.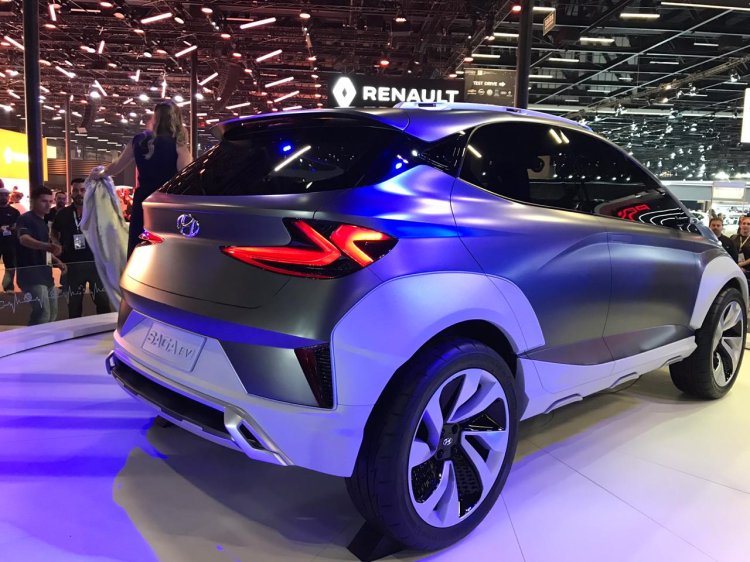 Also See: Hyundai Creta Diamond concept unveiled at Sao Paulo Auto Show [Video]
The next-gen Hyundai HB20 and the next-gen Hyundai HB20X reportedly debut next year. Like the first generation models, Hyundai may target the redesigned cars at only the Latin American markets. The standard variant is under development in South Korea, spy shots have revealed. For Europe, Asia and Africa, an all-new Hyundai i20 is due in mid-2020, and it may have an 'Active' rugged variant with more distinguishers than the current model.
[Image Source: autossegredos.com.br]