The Hyundai QXi was spotted at a parking lot last week in South Korea, courtesy Autotribune.co.kr. The product development process has reached the testing stage with teams in South Korea, India and the USA running production prototypes.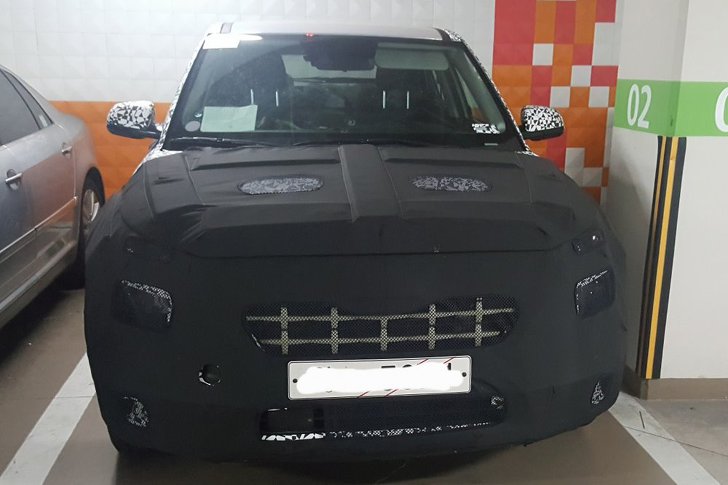 The Hyundai QXi is the progression of the Hyundai HND-14 'Carlino' Concept that debuted at Auto Expo 2016. The Hyundai Creta is longer than four metres, so there is a place for a smaller model that attracts lower taxes to go up against the Maruti Vitara Brezza, Ford EcoSport, Tata Nexon and the Mahindra S201 due next January. About 30,000 sub-4m SUVs are sold to Indian buyers each month.
Hyundai Latin America's product specialist Armando Cardoso has said that the SUV will ride on a new platform. The product design is neither as radical as the Kona nor as conventional as the Creta. Spy shots suggest that it's between the two, having a front-end inspired by the former and a profile like the latter.
In India, reports say that the Hyundai will offer the QXi with a 120 PS 1.0-litre T-GDI petrol engine and a newly-developed 1.5-litre diesel engine. The diesel engine will generate 115 hp (116.64 PS) and 250 Nm of torque. An AWD system is out of the question for India, but may not be for the international markets posing challenging driving conditions during winter.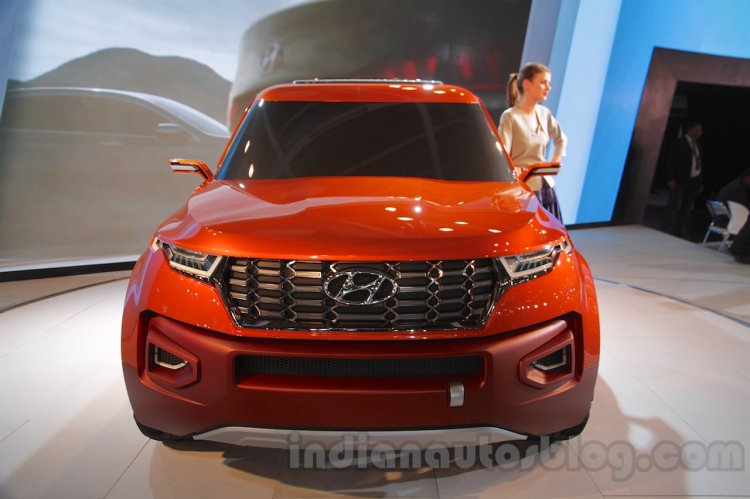 Also See: Hyundai AH2 (2018 Hyundai Santro) spied in 'Star Dust' paint shade
The Hyundai QXi's Indian launch will reportedly take place next April. International markets including the USA may receive the first consignment later the same year.
[Image Source: autotribune.co.kr]