By this time, regular Indian Autos Blog readers would be aware of the Ford EcoSport rivaling Hyundai mini SUV sitting in the Korean auto maker's pipeline.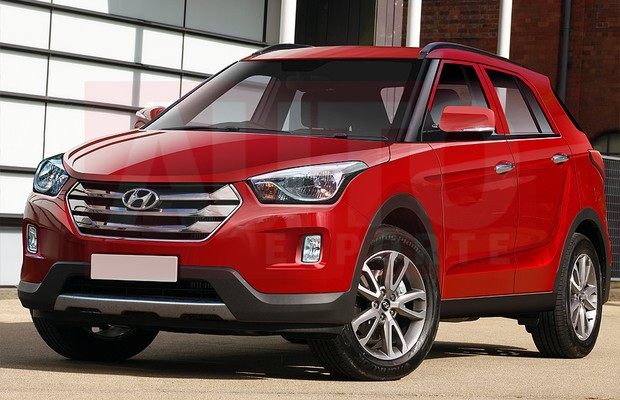 We presented you the spyshots of the compact crossover which has started testing in South Korea and not to forget a speculative rendering of the car as envisioned by our in-house design specialist Shoeb.
Brazilian monthly Auto Esporte presents us with a new rendering with inputs from a Hyundai insider.
The interesting thing is, from the new rendering, the rear of the car also comes into picture. The SUV is instantly recognizable as a Hyundai, thanks to the signature hexagonal grill with thick chrome slats. Even the headlamps have a certain degree of similarity with the rest of Hyundai's B Segment cars.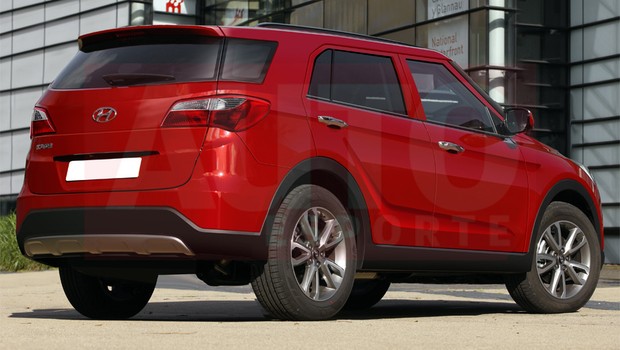 The profile is characterized by a flat roof which tapers towards the rear. The rear gets EcoSport like wraparound windscreen and taillights that extend to the fenders. The overall dimensions also appear to be closer to the Ford EcoSport rather than the Renault Duster.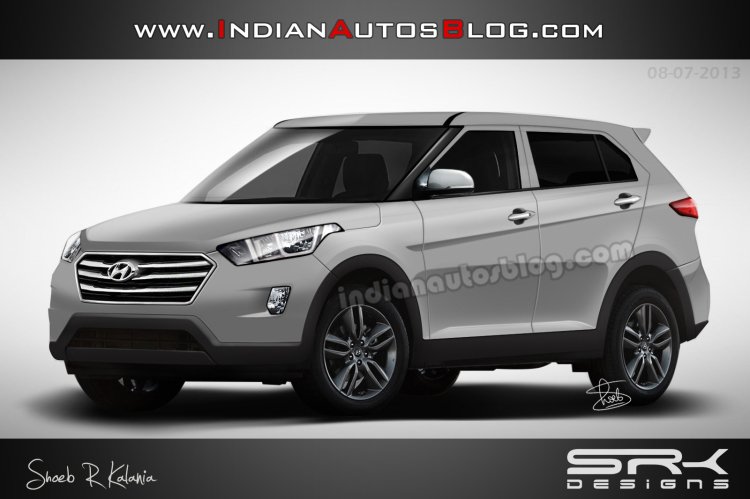 Information regarding the powertrain still stays behind closed doors but we expect a mix of new, and existing petrol and diesel engines to be on the table. Hyundai has shown a small displacement turbo petrol at a powertrain conference which can match the EcoSport spec to spec.
Hyundai India has announced four new products (including the next gen i10) in the next two years and the upcoming mini SUV without a shadow of doubt (though the company hasn't confirmed) is one of them as the mini SUV is the first entry on every manufacturer's to-do list.
[Source: Revistaautoesporte.globo.com]