The compact crossover SUV is the mantra to crack the Indian auto market now and there is no two ways about it!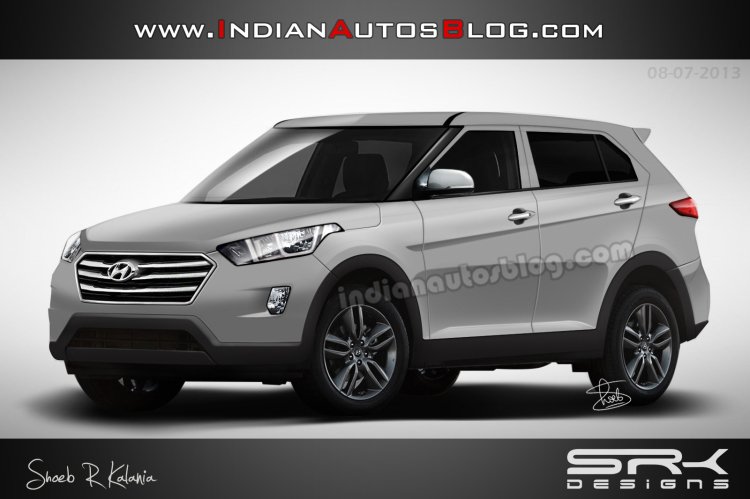 India's penchant for compact SUVs is illustrated by the Renault Duster, which singlehandedly cemented the French automaker's imprint in India. The Ford EcoSport looks set to script a similar history for Ford India and Nissan will look at similar ambitions when it launches the Terrano.
Already leading automakers in India have started feeling the pinch due to the advent of these compact SUVs. Hyundai India could see its fortunes dented to some extent for not having a crossover but the South Korean auto giant is poised to fill the void sooner than rest of the rivals.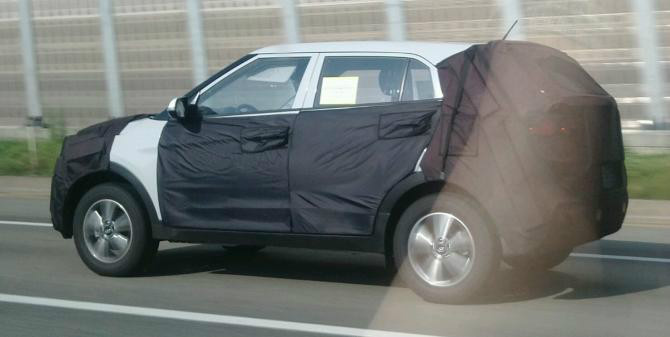 The Hyundai mini SUV is in the works and we recently presented you the spyshots of the car being tested in South Korea. What you see here is our in-house design expert Shoeb's rendering of the car based on the images.
The front end of the car has a typical Hyundai aura to it. The shape of the grill reminds us of the Hyundai Hexaspace MPV concept that made its world debut at last year's Auto Expo. There is a bit of Kia's design traits in the tight fitting roof and in the waistline that raises from front to the rear. Note that this car has nothing to do with the Kia Soul.
Powertrain details of the SUV are unclear as of now but expect the latest compact diesel and petrol engines to on offer. Hyundai has showcased a turbocharged 1.0-liter GDI petrol engine last year at a powertrain conference and this could ideally fit in the mini SUV now that Ford has shown how it is done.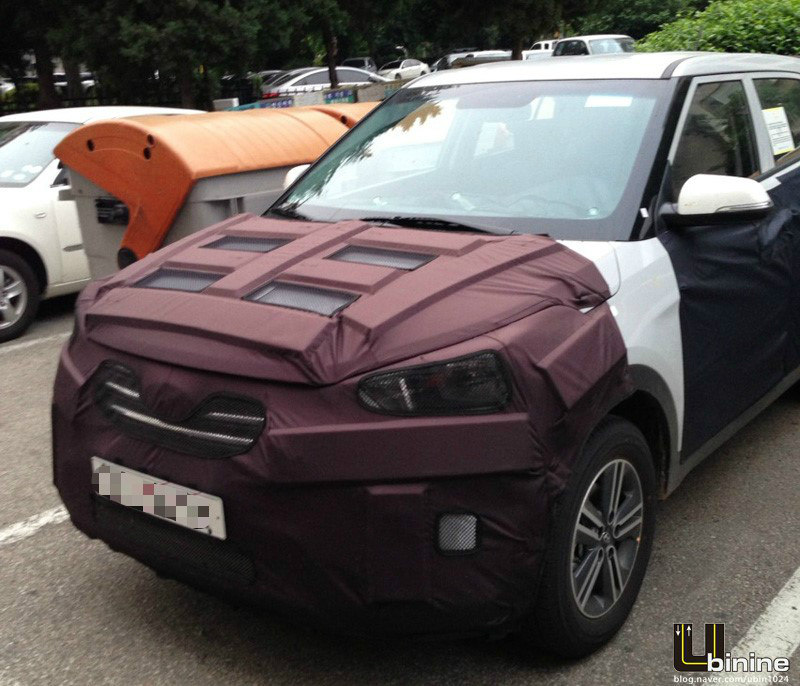 Hyundai India has announced the launch of four products in the next two years starting with the next gen i10 this year. The compact SUV could be very well be a part of the product plan.
So, how do you like the Hyundai mini SUV?