Update - Hyundai Motor has released a series of cryptic videos of the Hyundai Kona (Hyundai Kauai) and one of the clips reveals its sporty roofline and dual tone body. The video contains adjectives like "High-end" "Aloha" and "SUV" and even gives a glimpse of the illumination up front.
May 10, 2017
Hyundai's global B-Segment SUV begins its journey in South Korea this August.
Hyundai may continue with its official teaser campaign of the Hyundai Kona, but spy shots have already exposed the new B-SUV's exterior. The Hyundai Kona was yesterday spied during its commercial shoot in Portugal by AutoWeek reader Patrick Kramer and Facebook user Gabriel Dias.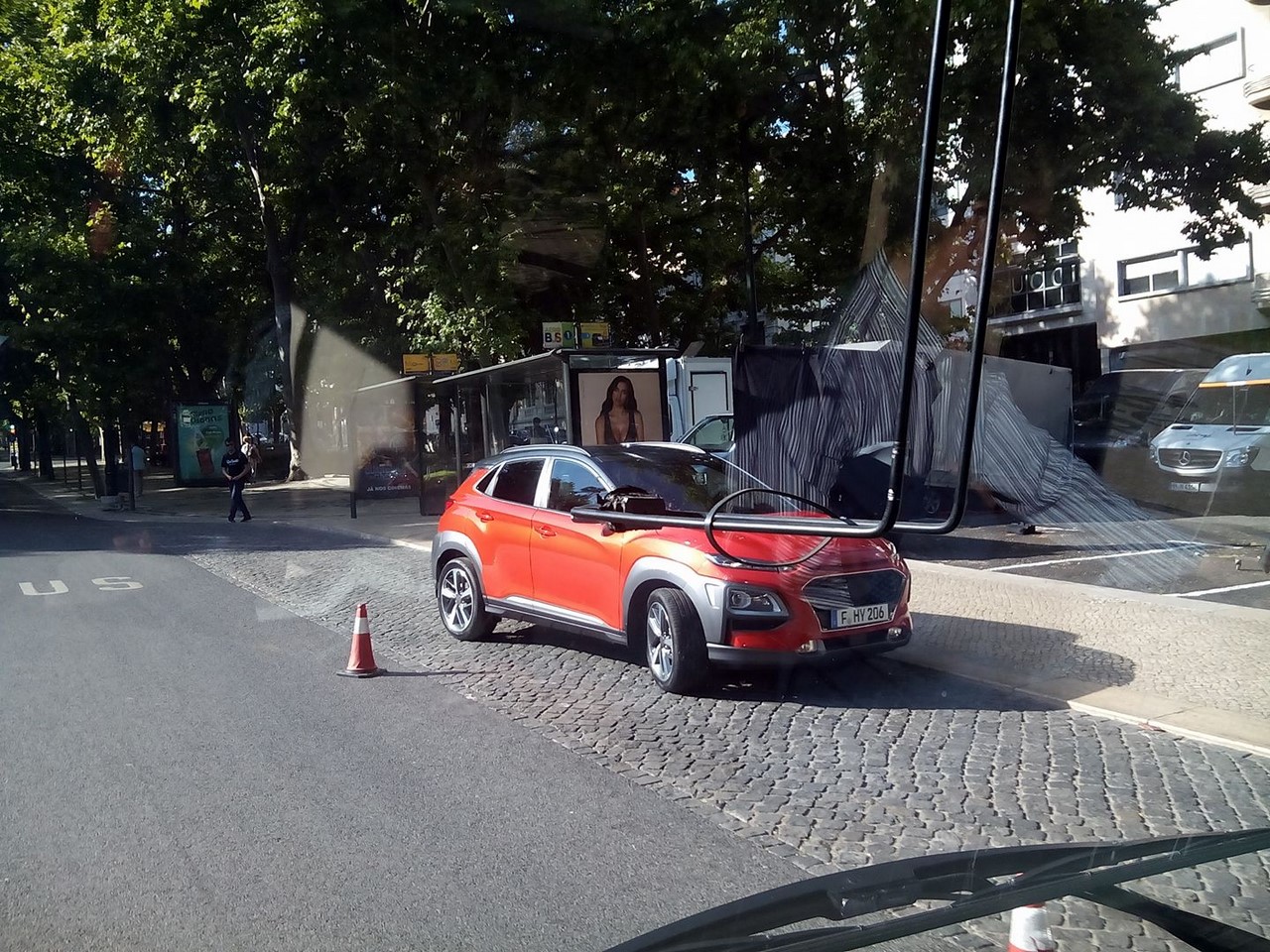 The designers have given the vehicle some off-road substance with grey body cladding throughout the exterior. Leaving the Cascading grille aside, the front-end is unique, thanks to the two-tier headlamp setup. In addition to the two-tier headlamps, Hyundai has fitted small fog lamps to go with the off-road styling.
The profile is characterised with large alloy wheels shod with low-profile tyres, wheel arch cladding and chrome side moulding.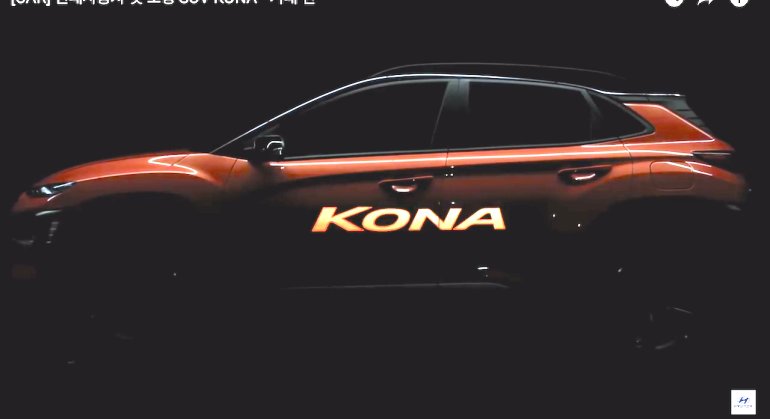 At the rear, the sleek tail lamps do not appear to incorporate the turn indicators or the reverse lights. Like the headlamps, the tail lamps too seem to have a twin-element setup with the turn indicators and reverse lights positioned just above the lower bumper. The floating roofline seamlessly merges into the contrast rear spoiler.
The Hyundai Kona reportedly rides on the Hyundai i30's platform. Petrol and diesel engines from the Hyundai i20 and Hyundai i30, including the latest T-GDi turbocharged petrol and CRDi turbocharged diesel units will power the vehicle. A battery-powered pure electric variant is currently under development.
The standard Hyundai Kona will hit the South Korean market in Summer 2017 (June-August 2017) before entering Europe, Australia and other world markets.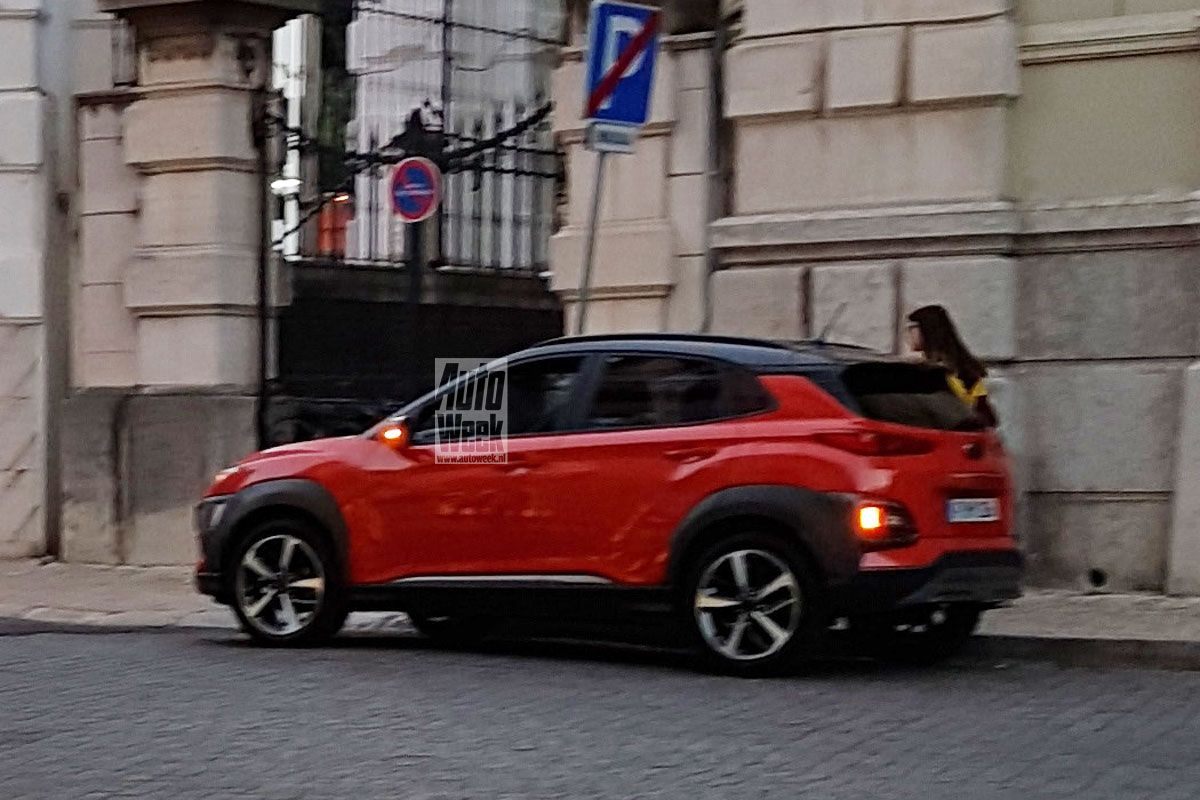 Also Read: 2017 Hyundai Azera to hit the Middle East market this month
Do not expect the Kona to be released in India as the Hyundai Creta is dominating the SUV segment.
[Image Source 1: AutoWeek]
[Image Source: 2: Facebook]