The Montreal Auto Show taking place in Canada right now, is as one would expect, overshadowed by the more popular Detroit Motor Show.
However, that has not stopped Honda from showing off a brand new concept.
This sub-compact vehicle called the GEAR is inspired by fixed-gear bicycles, says Honda. The GEAR concept is targeted at the young and urban looking forward to buying a car. Honda terms the car as 'simple and utilitarian', yet, say that the GEAR can be customizable in many ways.
Dave Marek, Design Director at Honda R&D Americas, Inc -
Subcompact cars are usually either utilitarian, but uninspiring or they're fun, zippy cars that are impractical and too expensive for the Gen-Y buyer. GEAR Concept tears down those walls – it's practical but fun, customizable, connected and affordable. Everything that young, discerning urban buyers would want in a car.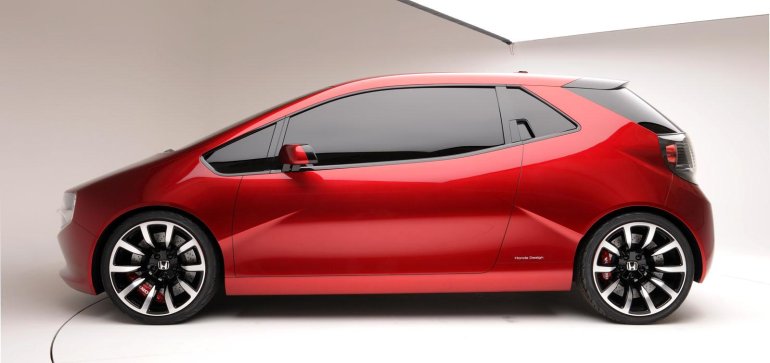 At first sight, the GEAR embodies the translucent rear hatch found on the Civic (the international hatchback variant). Further design cues include hidden door handles and a rear diffuser. The rear bumper also seems to accommodate a quad tailpipe system.
Honda have not announced any further details as to the engine options, the price points or even when the production model can be expected.
Is the Honda GEAR a tease of the next generation Jazz?