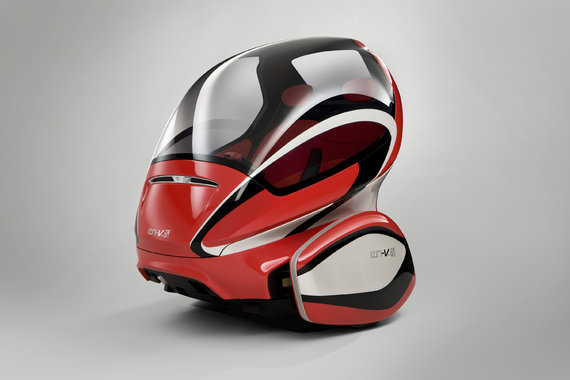 General Motors has begun development of an all-new compact electric car for worldwide markets. The car will be launched Internationally sometime next year and could hit Indian shores in 2012-2013. The car could be based on the Electric Networked Vehicle (EN-V) concept electric car which GM showcased in China earlier this year.
General Motors was set to launch the electric version of the Spark showcased at the Auto Expo, in collaboration with the Reva Electric Car Company (RECC) during the festive season this year, but after Mahindra announced an acquisition of 55.2 % of RECC, GM announced that it was pulling the plug on the electric Spark project and that it will go solo on its electric car plans for the Indian market.
Karl Slym, President and Managing Director, GM India to Autocar India -
The mini electric car will suit the congested traffic conditions of Indian cities, and the introduction could be within a couple of years.
Regarding the possibility of the Chevrolet Volt being launched in India, Mr. Slym said that the company was unsure whether the market for such a car existed in India and the number of customers who want to own such a car. The Volt is to be launched abroad in November this year.
GM India has lined up new variants of its existing car lineup for launch over the coming months and will start off with the launch of the LPG version of the Beat during the festive season, followed by the diesel version of the Beat in early 2011. In between these launches, the company will also introduce the upgraded Bharat Stage IV compliant Tavera. The company will also launch the Cruze Petrol and the facelifted Captiva over the next one year.
Source - Autocar India