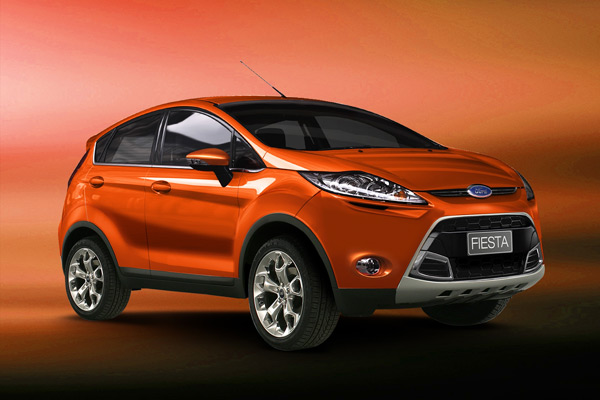 First BMW, then Volvo and now Ford is trying to bring in a SUV based on a hatchback platform, the Fiesta platform to be precise. The spy pics released earlier reveal a European Fiesta with a jacked up suspension for higher ground clearance.
The car also has chunky alloy wheels with flared wheel arches to give it a full SUV look. The overall design is not that far from a bog standard Fiesta apart from a few changes to the front and rear bumper to give it a bit masculine look.
It is expected to be powered by a turbocharged Eco boost engine mated to a 6 speed automatic gearbox and will be available in 2 and 4 wheeled drive. The list of cars that it will be competing against includes the Volkswagen CrossPolo and the Nissan Juke.
We're still unsure if Ford will bring this model to India or the EcoSport that this model replaces.
Source - Sydney Morning Herald