Ford India has officially begun building up for the launch of the Ford Fiesta facelift, which is their next product program. The company has created a website for the sedan, putting up information about the technology, engine, design and safety features. Most likely the Fiesta facelift will launch within a couple of months.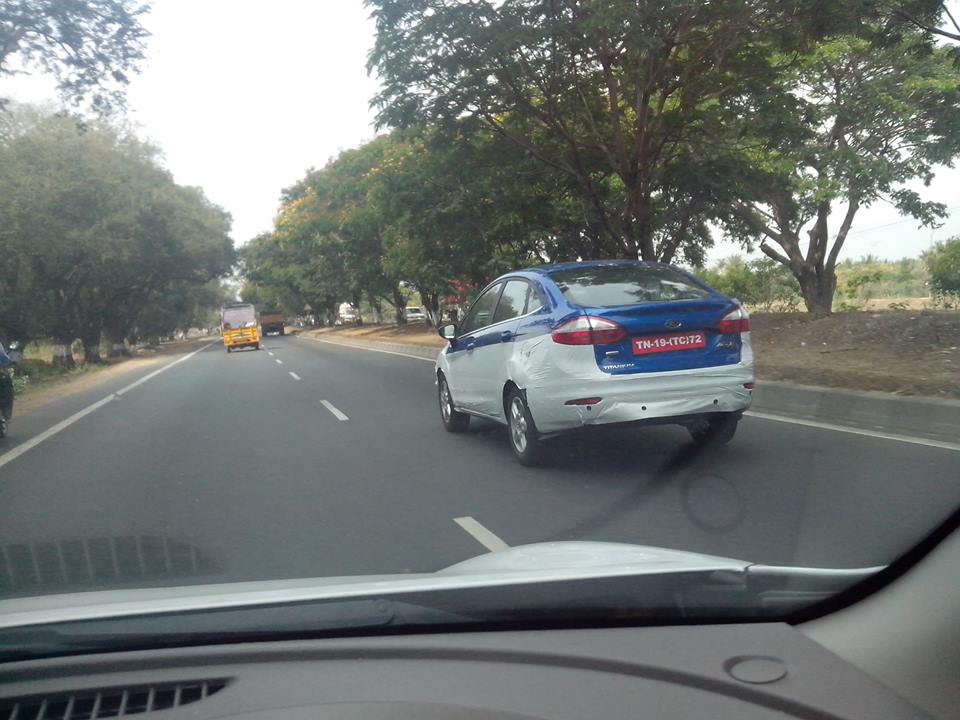 Our reader Ram R Pillai has spotted a 'Kinetic Blue' Fiesta facelift testing close to the Ford factory in Chennai. Ford India unveiled it at the Auto Expo two months ago. The Fiesta facelift launched internationally at the 2012 Paris Motor Show as has performed dismally in India since its launch three years ago.
In terms of its design, it is plain to see that the facelift receives the Aston Martin grille that Ford has been using in its products across the board. The hood is resculpted and the headlamps and foglamps have been changed, compared to the current model.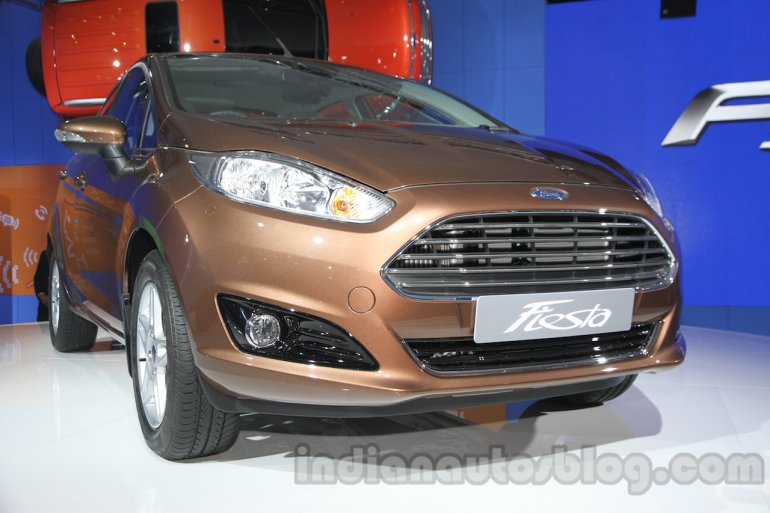 The side, save for the new alloy wheel, and the rear, however, remains the same.
Feature content is higher with the facelift given push button start, underseat storage and 60/40 folding rear seats. The sedan will also get the Ford SYNC technology that allows for voice activated controls and linking of smartphones. Ford said that the car will additionally receive automatic headlights at the Auto Expo showcasing.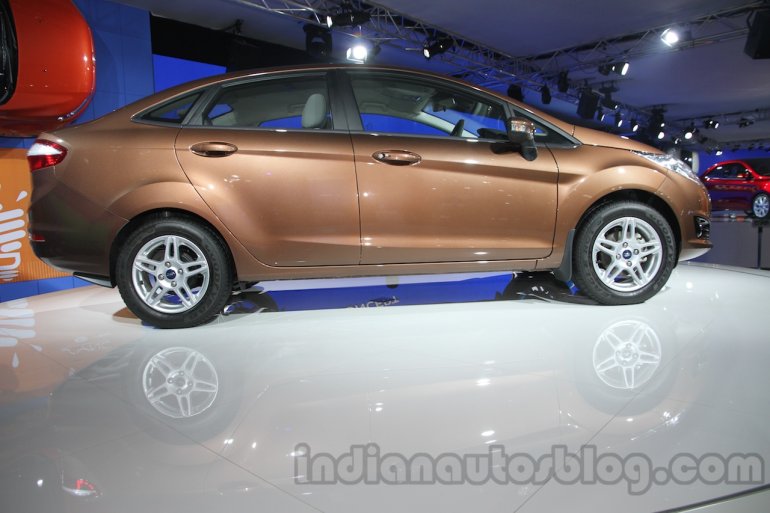 In terms of power units, the company has only announced the 1.5-liter TDCi engine which is also employed on the EcoSport.