The Ford Escort concept was unveiled at the Auto Shanghai 2013 show.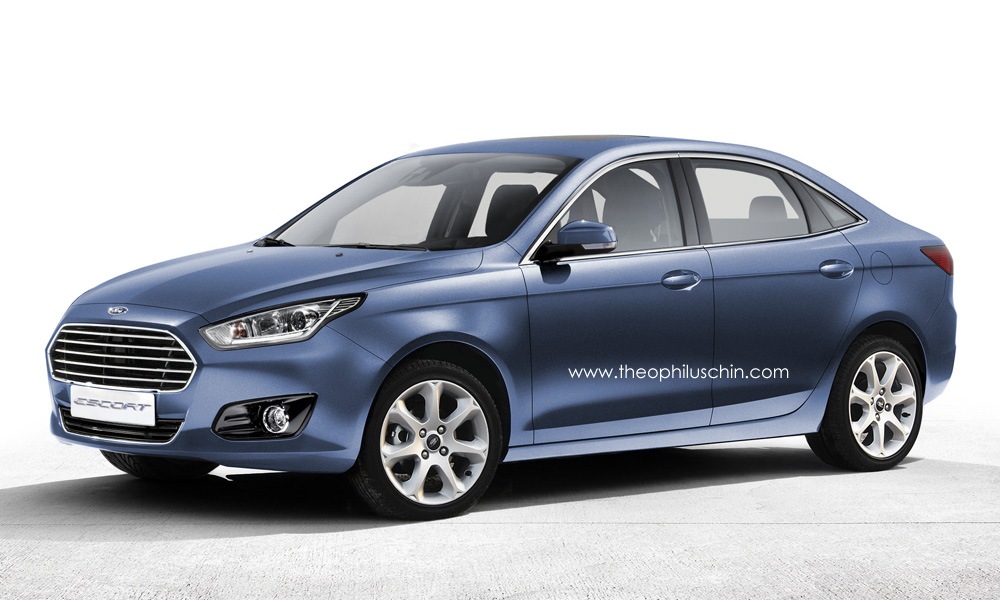 Bringing back the Escort nameplate after a 12 year hiatus, the production car could sandwich between the Fiesta and Focus sedans. Ford uses the C-Platform to underpin this future car. As you may know, the Fiesta is a B-Platform car.
Ford expects 70% of its growth in the next decade to come from Asia Pacific and Africa. The production model of the Escort Concept could play a vital role in achieving this goal.
The Escort nameplate is not something new to India, in fact, Ford arrived here on collaboration with Mahindra in the 90's with the Escort sedan.
At the Shanghai unveiling, Ford said that the Escort concept is a "new kind of compact car, designed for a very different customer" and it's focused on providing a spacious cabin and ultimate functionality. However, the Blue Oval hasn't announced when this C segment sedan will go into series production.
Seen here is the rendering of the production Escort created by Theophilus Chin.
The production car could be a slightly toned down version of the concept. It would have realistic headlamp elements while retaining the shape in accordance with that of the concept. The front grille remains same as the Escort concept. With only the fog lamps getting a signature Ford touch, the rest of the car retains the appearance of the concept model.
So, what is your take on the Theophilus's version of the Escort?
[Source: Theophiluschin.com]