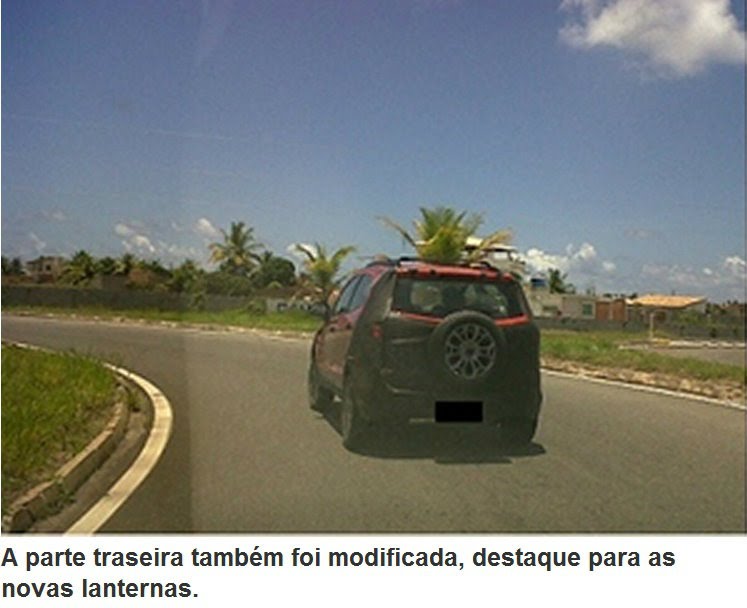 By this time our readers can write a thousand word essay on the topic 'Ford EcoSport for India'. It has been a constant endeavor here at IAB to bring readers even the most minute of details on the two mini SUVs everyone is waiting to see.
The EcoSport project is close to Ford Brazil's heart. The sales success of the previous generation model, based on the Mk5 Fiesta, gave Ford reasons to look at other markets to introduce it.
Testing of the next generation model shown as an almost production-ready concept at Delhi two months before, has been going on for the last few months near the Bahia plant where it will be manufactured this year with 1-1.6 liter flex engines.
The new spyshot posted on Blogdoecosport reveals alloy wheels detailed like a cobweb. Manufacturers stay away from designing complicated alloy wheels, one of the reasons being cost. It is left to the after market industry to come up with ideas that are creative. For a change, in the affordable segments, we may see alloy wheels with a pressing design directly from an OEM.
Ford India, please bring these down to our showrooms also!
[Source - Blogdoecosport.blogspot.in]