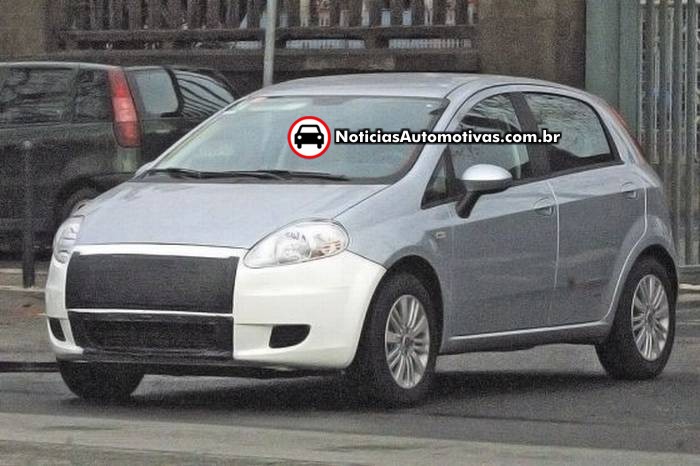 The Grande Punto has been awaited by us Indians, ever since 2005. The car was so successful, that one million of Grande Puntos have already left production plants.
As this is a Fiat, and this is India, it does not matter whether one million have been made or not even one has been made. It needs to come and come with a competitive sticker price (read as cheap)
If this car needs to fight it out with the Suzukis and Hyundais, it needs to small in size, so that it can benefit from the tax exemptions. So it appears like Fiat has gone in for some minor changes as it needed to qualify for the small car norms (under 4000mm) which meant that some part of the car needed some chopping off.
The chopped version, with the reduced bulk at the front, that you see in the picture is the facelifted version that will be sold globally. The car was testing somewhere in Europe. The Grande Punto's overall length is 4030 mm.
Fiat has cleverly combined both these and given us a single and hopefully handsome change. When compared to the normal model, we can see that the front bumper juts out lesser and this is a sure sign of reduction in length. This would make it qualify for the excise cut for cars under 4000mm in India.
Expect the new model in mid 2009 in India and around the same time globally as well. The 1.2 FIRE and the 1.3 MJT will be doing their duty under the bonnet. Fiat, you have another death rattle of a model here. So you better change everything about Fiat on Indians' minds.