Could be a supplier testing or a competitor benchmarking it. 
A Fiat 500L has been spotted testing on the Delhi-Gurgaon Expressway by Team-BHP. Note that Fiat India currently has no plans in launching the Fiat 500L in India, which could mean that the undisguised model is being tested by another manufacturer or a supplier.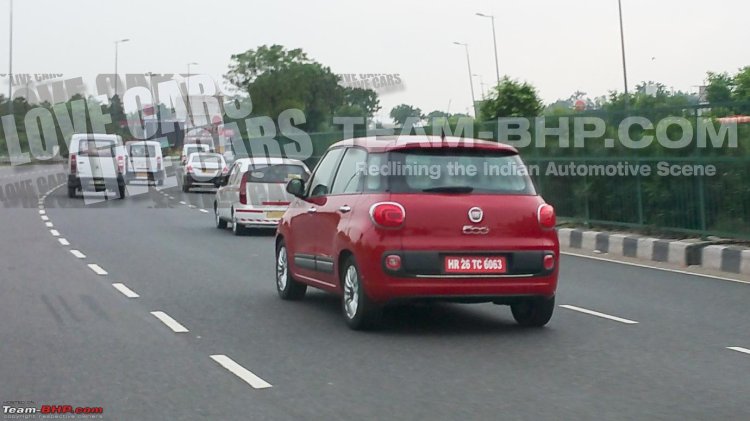 This is not the first time that the Fiat 500L was spotted in the country. The last reported instance was in April 2014, where one such unit was caught testing with different test plates. According to Team BHP, the registration number of the car the latest spyshots appear to be similar to the ones used by Maruti for their test mules.
Taking these into consideration, it could be Maruti testing a Fiat-sourced component, since they procure their diesel engines from the Italian company, or a new AMT gearbox from Maruti's supplier, Magnetti Marelli.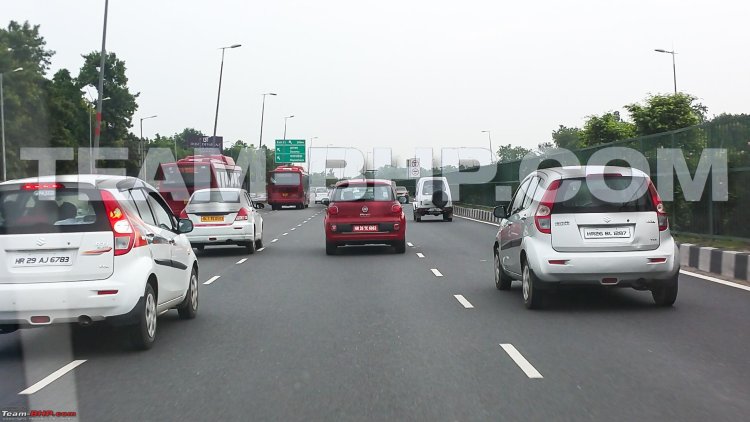 Also Read: Fiat Aegea not in Fiat India's current business plan, Abarth & Jeep launch in 2015
In India, most MNCs as well as local manufacturers import models for benchmark or supplier testing, despite not being available in the country itself. Several instances include the Honda Civic hatchback, Chevrolet Camaro SS, Kia Picanto and the Toyota Rush.
[Source: Team-BHP]