The 'Shockingly Affordable' £8,995 mini SUV is a major hit in the UK! We are, of course, talking about the Duster. The Renault Duster (Dacia Duster for the UK) carries with it a five-month long waiting period and its not tough to see why.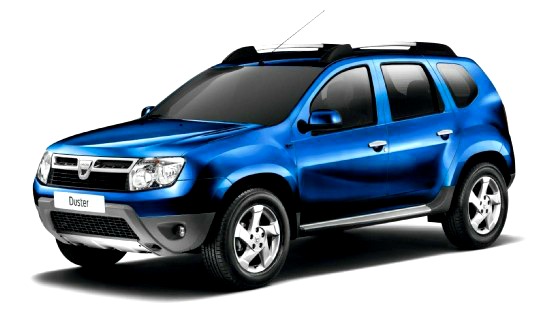 Even before Renault started shipping the Duster to the UK, over a thousand Brits pre-booked the car. Without ever so seeing it, leave alone a test drive! This was largely attributed to the publicity Dacia created with the £8,995 pricing (for the base petrol).
We can however say that we did anticipate for this to happen. In India, some variants of the Duster (in a particular color) have seen a waiting period in excess of 6-months. In fact, Renault India delivered 19,000 Duster's in a period of just 5 months and continue to do so.
On November 30 2013, Renault India commenced the export of the Made in India Duster with an initial supply of 350 Duster's. They included the petrol and the diesel (both 4x2 and 4x4).
In India, the base petrol has not done quite well as the diesel. This is understandable (and we dare say even expected) as we're a diesel friendly market. However, not so in the UK. The petrol is sold in a base variant called the Access and the features are so stark that air-conditioning and even a radio are unavailable. Even as optional! Even so, the Brits are lining up for the Romanian car with orders having exceeded the 2,000 mark!
Dacia commented on this saying that the news is a 'blow to some critics who claimed the attention-grabbing entry price purely a marketing stunt'. Even the top-end 4x4 Duster has exceeded its initial order expectations by 40%, says a jubilant Dacia.
The good news doesn't stop there. Recently, a report from CAP suggested that the Duster would be the least depreciating car in the UK.
With the £7000 Sandero hatchback scheduled for a launch very soon, Dacia has a problem every manufacturer dreams of.
[Source - MotorTorque.com]