As India awaits the launch of Renault Duster, Dacia is all set to unveil it in the United Kingdom. The company has already started its pre-launch marketing activities in UK. Dacia is accepting a deposit of just GBP 100 (INR 8,200) to pre-book the Duster.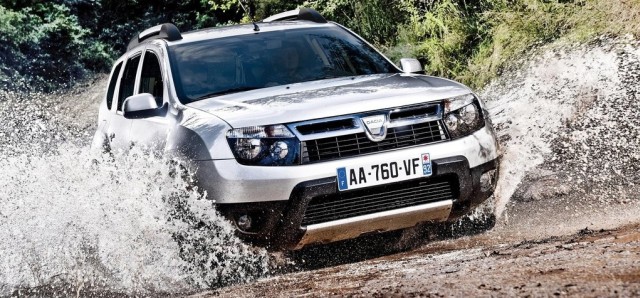 The Romanian budget brand will launch both 4X2 and 4x4 versions of the Duster in UK meaning both will be manufactured in India at the Renault-Nissan alliance plant in Oragadam, Chennai, from where it is exported.
Dacia has not revealed the official pricing of the Duster but the brand has said that the the Duster's range will start from less than £10,000 (around 8 lakhs INR) for the front-wheel drive models, while 4x4 versions available from less than £12,500 (around 10 lakhs). In Britain, safety is taken more seriously than it is here in India and even the basic models will have electronic driver aids and safety features that Renault India can skip.
Dacia's Duster has a different grill compared to Renault's version. The first model arrives in UK dealerships in January of 2013.
Back home, the Duster's launch has been pushed to pre-Diwali time period. It would be fantastic if the Duster retains its UK price tag for the Indian market as well. In the meantime, you can watch Jonny Smith's from Fifth Gear reviewing the Duster
[Source:  carscoop.blogspot.com]