Not a production model variant of the Dacia Duster, reportedly.
A double cab pick-up version of the Dacia Duster (rebadged Renault Duster in India) has been spotted in the wild. The model could be one of the customer versions of the Dacia pickup commissioned by Dacia and built by a third party coach-builder called Romturingia.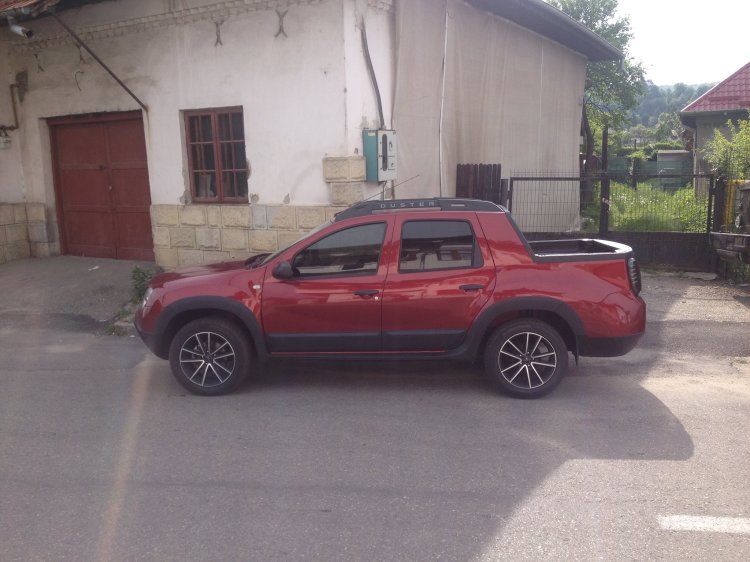 The Dacia Duster double cab pickup is equipped with projector headlights, smoked taillamps, tinted rear and side windows, larger roof rails and a plastic trunk lid. Judging by the pictures, the resulting bed space appears to be quite compact for a pick-up, despite the fact that the rear overhang was extended for this purpose.
Power is sourced from a 1.5-liter dCi diesel engine from the Duster, which produces 110 PS. The power is routed through a six speed manual gearbox to a 4x4 system.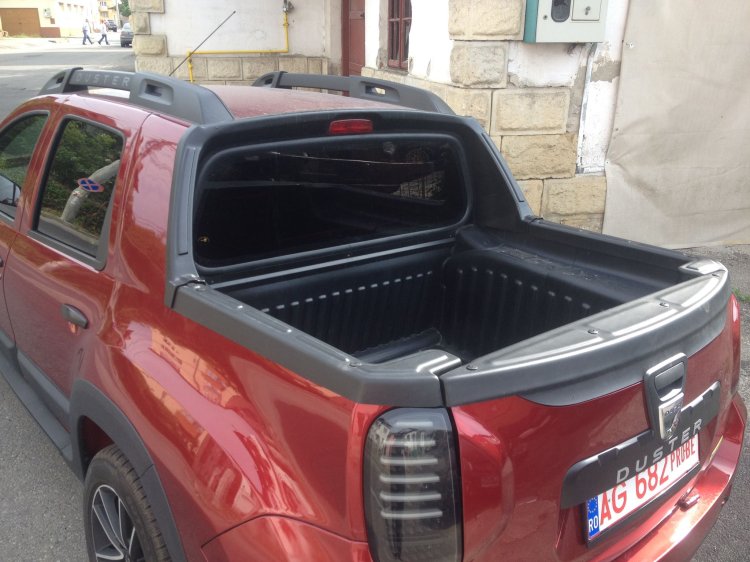 Reports from the past have suggested that Dacia were planning to include a pickup variant of the Duster lineup, similar to the Logan pick-up, but it turned out that Dacia didn't express interest on the mass production of the pick-up variant. Renault however does intend to launch the mass-produced pickup in the South American market this year, having shown a concept under the name 'Duster Oroch' last year.
Also Read: Renault Kwid will not be badged as a Dacia
Only 500 of the Duster based pickup were commissioned to be made by the coach builder, and 490 of them have been sold to the Romanian oil and gas company, OMV Petrom, leaving 10 for the public.
[Source: Silviu Dass]