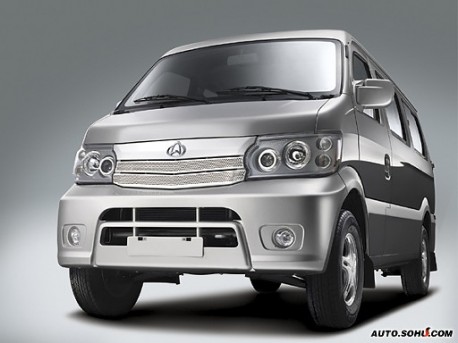 Following the trend set by GM & SAIC partnership, another Chinese-American partnership Chang'an Auto & Ford, plan to expand beyond the borders of China. Chang'an Auto is a major small car and MPV manufacturer and Ford wants to use their expertise to tap the emerging south Asian markets like India, Vietnam, Philippines etc.
GM and SAIC are working closely. The Chinese company is helping GM to understand the dynamics of emerging markets. The duo plans to bring the Wulling brand to India next year. The Wuling vans will be manufactured in India and fitted with locally made Fiat Multi-jet engines.
On similar lines, the Ford-Chang'an Auto will work together to build low cost vehicles by using Chang'an's R&D center. Ford had recently announced 8 new vehicles by 2015 in India. So our guess is that a few of them would be mini vans through this Chinese connection.
Picture - Chang'an Baoguang 4500 MPV for Chinese market
Source - China Car Times