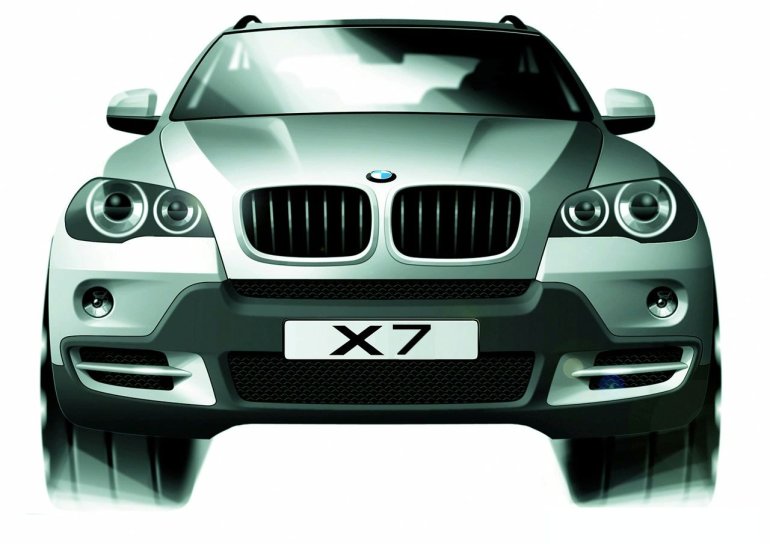 If you think that overdose of 'Q' range of crossovers from Audi was alarming, wait till you hear what BMW has planned for its 'X' range.
BMWblog reports that the Bavarian giant has already started discussing the possibility of a BMW X7 and BMW X8 to counter the incoming Bentley SUV and Lamborghini Urus.
The X7 will be a high end luxury SUV that would sit above the X5 and directly compete with the new Range Rover, Bentley SUV and Lamborghini Urus.
The X7 will be based on the same X5 modular platform with luxury DNA injected from the 7 series. It will use all the materials and technology from the 7 Series and will be the ultimate SAV (Sports Activity Vehicle) that BMW can offer for the immediate future.
The proposed X7 is not just a super-sized X5 , some designs equal a car with a more progressively sloping roofline which enhances its luxury credentials as well as a more luxury inspired interior. A BMW X7 being based off the X5 and using 7er technology in both material and drivetrain would be a profitable choice for BMW , protecting the RR brand and offering customers the ultimate BMW SAV in a position to take a significant advantage out of the high end luxury SUV segment.
Just like the X6 SAC (Sports Activity Coupe) sits above the X5, the proposed X8 will sit above the X7 platform as the ultimate SAC that BMW has to offer to complete its range. While the probability of the X8 going into production is termed as 'medium' by BMWBlog, there is a good chance that this car could actually be re-invented within the BMW i brand as the BMW i6.
We are already aware that BMW will add another member to the X family in 2014 in the form of the X4. In essence, the X4 will be smaller X6 based on the X3 platform. This entry level SAC will be positioned below the X5 SAV and will have a a swooping, X6-like roofline. The BMW X4 will also inherit the engine lineup from the X3, including both four and six-cylinder petrol and gasoline engines.
What remains to be seen is whether BMW will develop a product to compete with the Audi Q2 and under which range would the product be sold. BMW has already used up the X1 moniker for its entry level crossover. The X2 moniker is still vacant in the lineup with no product in sight till 2017.
[Source: BMWblog.com via AutoBild.de]