The BMW 2 Series will be unveiled on October 25th and BMW has already started teasing us before the big unveil. The 2 Series is essentially the next generation 1 Series coupe/convertible but thanks to BMWs new nomenclature which sees odd-numbered vehicles (such as the 1,3,5 Series) take a conventional sedan body style while even-numbered models are convertibles or coupes, the 1 becomes a 2!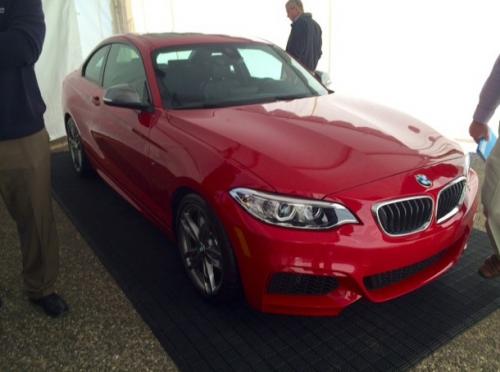 One of the variants in the 2 Series lineup that has got the enthusiasts attention is the BMW M235i. Powered by a 3.0-liter turbocharged straight-six engine producing 322 hp and 450 Nm of torque, the M235i hits 100km/h within 4.8 seconds when specced with an automatic gearbox.
At a recent dealer presentation in Europe, the folks at 2addicts.com found this red M235i waiting to be photographed and shared across the internet. BMW are expected to launch at least three variants of the 2 Series initially. Joining the M235i coupe will be a 220i and a 220d variant.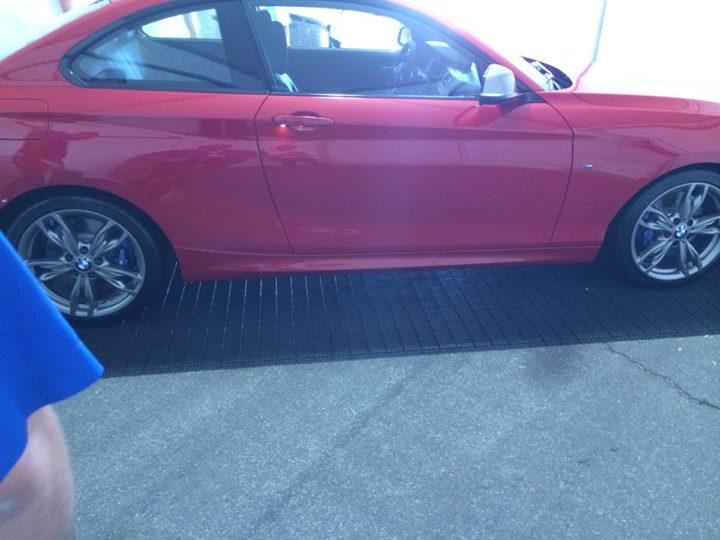 While the 220i gets power from a 2.0-liter turbocharged four-cylinder petrol outputting 181 hp and 270 Nm of torque, the 220d produces the same amount of power from its 2.0-liter turbo-diesel motor, however the torque is significantly higher at 308 Nm.
Thanks to another dealer level leak, we know that the starting price of the 2 Series in South Africa is the Indian equivalent of 22.43 lakhs, while the top-end M235i would cost 31.11 lakhs.
BMW M235i Image Gallery