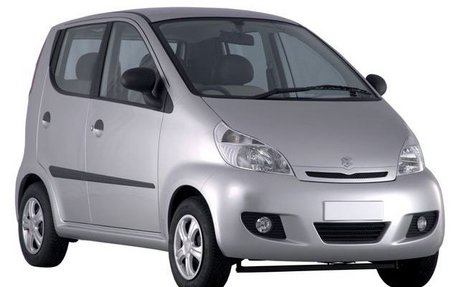 Our friends in Argentina inform us that Renualt-Nissan boss Carlos Ghosn, has addressed members of the international media and expressed interest in setting up a plant in Brazil that will roll out the ULC (Ultra Low Cost car). Renault aims to sell more affordable cars to increase its presence in the country.
Meanwhile in India, Bajaj has not yet made up its mind on how to position the product since the company has learnt a thing or two fighting a losing battle in the 100cc segment of motorcycles in India. It does not want to repeat the same mistake by competing in a segment that is dominated by another brand where opportunities are less for a relatively new entrant.
Unfavorable conditions in Bajaj decelerated the development of the car, and gave rise to uncertainities. There have been several reports on the friction that apparantly exists between Bajaj and its French partner over the cost and strategy of the car.
The turmoil has not caused the car to change entirely. The car retains its dimensions its production line requirements have not changed. The car will be placed in a new segment, by the looks of it. The price of the car will be low, but the company has ruled out the chances of being the cheapest car in the country.
People at Bajaj say the project will be completed and production will start in next two years.
2011 Bajaj ULC Concept
Source - Oglobo and Economic Times