The Custom House took two months to build the Bajaj Pulsar 220 Alpha.
A Bajaj Pulsar 220 has been modified by Chhattisgarh-based The Custom House as a street fighter. The motorcycle has been given a unique new exhaust and suspension setup to make it stand apart from other builds.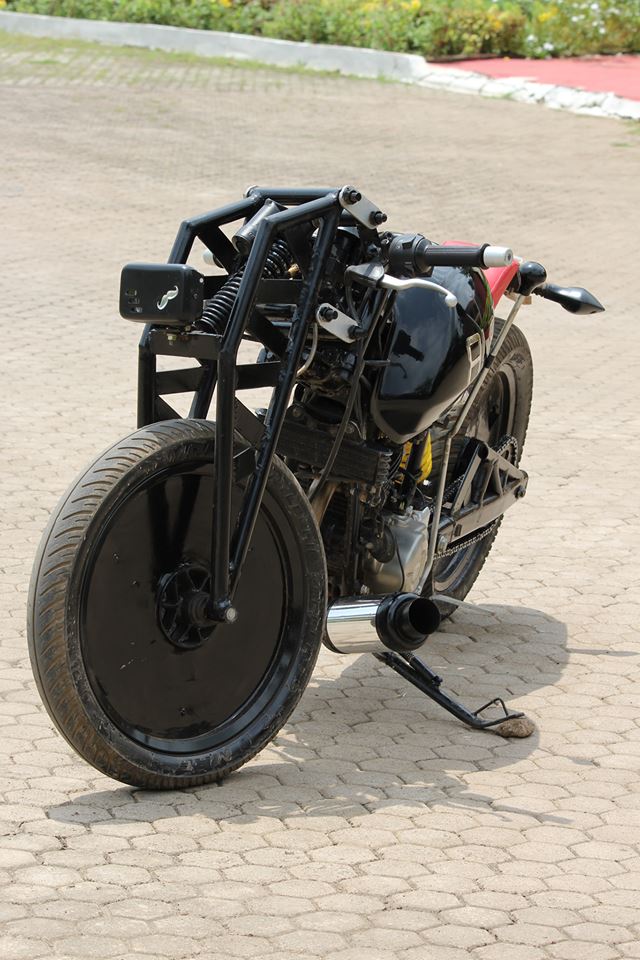 Also Read: Bajaj Pulsar 150 cafe racer by Gear Gear Motorcycles
The modified Bajaj Pulsar 220 gets a girder type front suspension. This is one of the oldest suspension systems for motorcycles and involves two upright linkages with the spring between the top and bottom triple clamps. The exhaust canister is new and the whole system has been re-directed to be positioned near the front wheel. The rear suspension gets a monoshock setup.
The Bajaj Pulsar 220 Alpha also gets a new hand lever gear shifter, which again is an old-school transmission system seen in early motorcycles. The clutch has been moved to the right foot. Called as a suicide clutch or rocker clutch, this system was seen in motorcycles of the yesteryears, especially in the 1940s and the 1950s.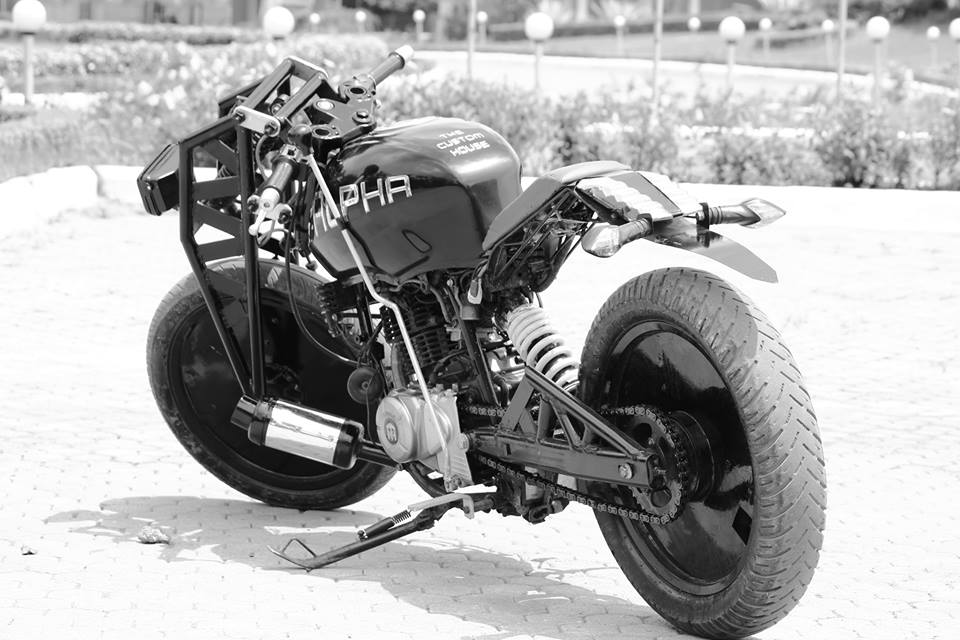 Also Read: Bajaj Pulsar range gets minor price hike of INR 1,001
The customiser has also moved the brake operation of this single-seater Bajaj Pulsar 220 to the right hand. The powerplant has been tuned and the air filter has been swapped for a K&N sourced unit.