With a total production of 8 million vehicles since its entry in 1998, Hyundai has been the only realistic competitor to the market leader, Maruti Suzuki, with formidable cars like the Hyundai i10, Hyundai Grand i10, Hyundai Elite i20 and Hyundai Creta. Hyundai has announced it will launch 9 new products in India by 2020 to maintain its market share.
Here, we present 7 Hyundai models that we would love to see on roads in India.
Hyundai Lafesta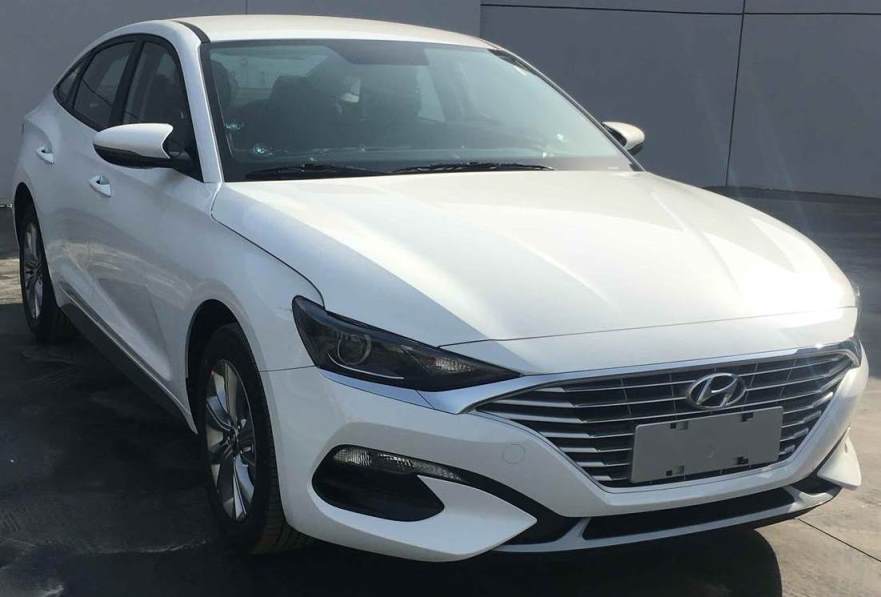 The Hyundai Lafesta is a China-only sedan that debuted in April at Auto China 2018 and will be launched at the end of this year. This exclusive China model, at least for the near future, is a high-performance sporty sedan based on the Hyundai Elantra platform featuring a sports back styling aimed at younger audiences. It gets three petrol engine options, a 1.4-litre T-GDI petrol (140 PS), a 1.6-litre T-GDI petrol (190 PS) and a 1.6-litre T-GDI (204 PS) petrol. A 7-speed dual-clutch transmission is confirmed for the 1.6-litre T-GDI engine, and the 1.4-litre T-GDI engine will most likely use the same transmission.
Hyundai has not expressed plans of bringing the Hyundai Lafesta to India as the model is developed exclusively for China and the premium sedan market in this country is on life support.
Hyundai Celesta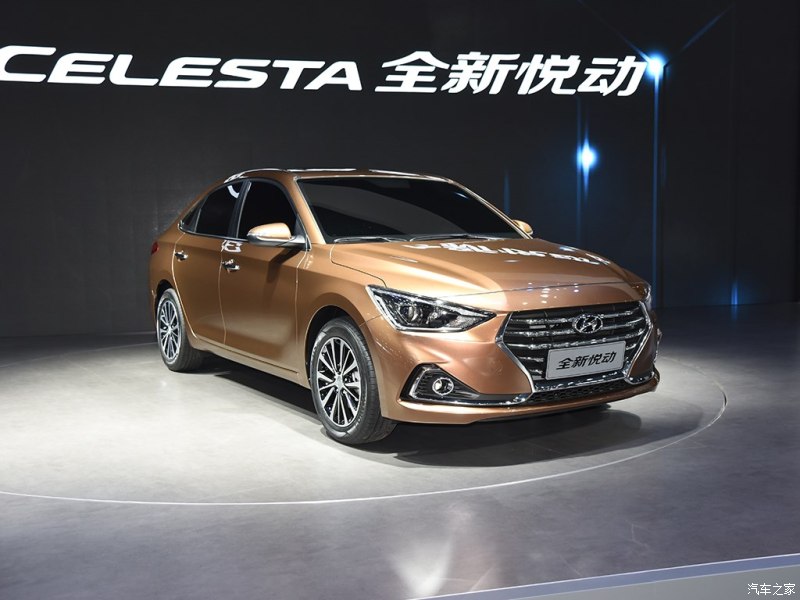 The Beijing-Hyundai joint venture presented the Hyundai Celesta at the 2016 Guangzhou Auto Show in China and launched it there last March. This left-hand drive sedan, based on the previous generation Hyundai Elantra, sits above the Hyundai Verna in the Chinese lineup.
The Hyundai Celesta gets Hyundai's Fluidic Sculpture 2.0 design language and a steeply raked rear-end with a combination of design cues borrowed from the new Hyundai Verna and Hyundai Elantra. It comes with a 1.6-litre naturally aspirated four-cylinder petrol engine that outputs 123 hp and 155 Nm of torque with a 6-speed manual or 6-speed automatic gearbox.
Hyundai will not consider the Celesta for India as it already has the Verna in a segment that is not encouraging OEMs to field more than one vehicle.
Hyundai Kona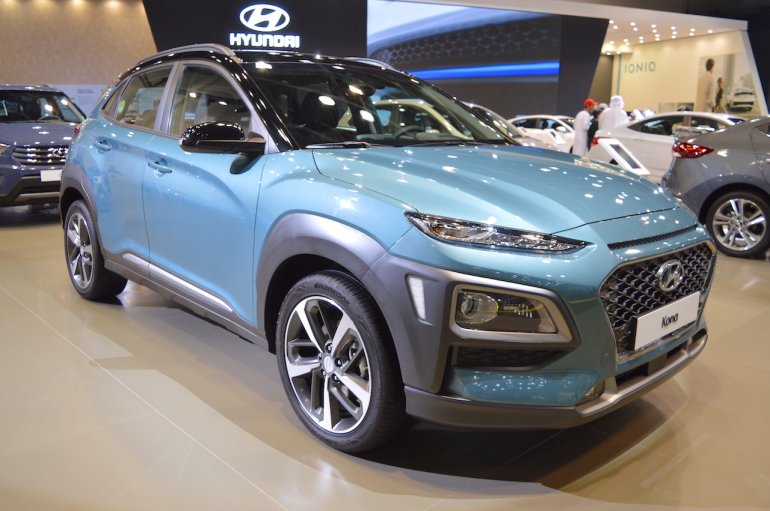 The Hyundai Kona is a compact B-SUV introduced specifically with developed car markets in mind. The Hyundai Kona features high specifications and is positioned as a premium, dynamic choice over the Hyundai Creta in global markets. It is designed to attract the younger, more style-conscious buyer.
With regard to engine options, the Hyundai Kona gets a 1.0-litre (120 PS) T-GDI petrol, a 1.6-litre (177 PS) T-GDI, 2.0-litre (149 PS) MPI and a 1.6-litre (136 PS) VGT diesel engine. Transmission choices on offer are 6-speed manual, 6-speed automatic and 7-speed dual-clutch automatic.
An AWD system is available in select configurations. Hyundai has not expressed plans to launch the regular Kona in India, however, they will bring the brand's first fully electric vehicle, Hyundai Kona Electric, to our shores as a CKD next year.
Genesis G90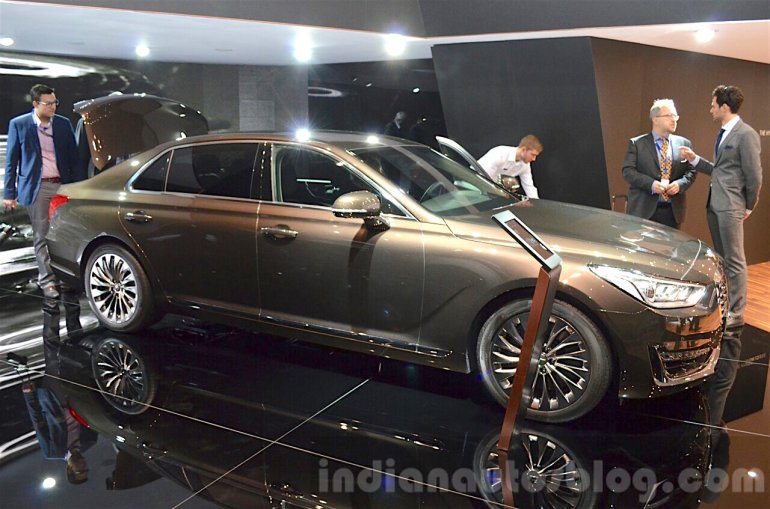 The Genesis G90 is a full-size sedan from Hyundai's luxury brand, Genesis, to take on the likes of Mercedes Benz, BMW and Audi in USA, Canada, China, Russia and the Middle East. The large sedan features Hyundai's fluidic design and comes with opulent interiors to rival the big German cars.
The Genesis G90 gets a choice of three petrol engines –  a 3.8-litre V6 with 329bhp, a 3.3-litre twin-turbo V6 that delivers 365bhp, and the top of the range 5.0-litre naturally aspirated V8 that outputs 419bhp. All-wheel-drive powertrains are on offer for the 3.3 L and 3.8 L engines with the 5.0 L having AWD as standard.
The Genesis brand is playing the wait and watch approach for its India entry and the smaller G70 (Hyundai Genesis) was brought to the Auto Expo and used to ferry the HMIL management in Chennai.
Hyundai i30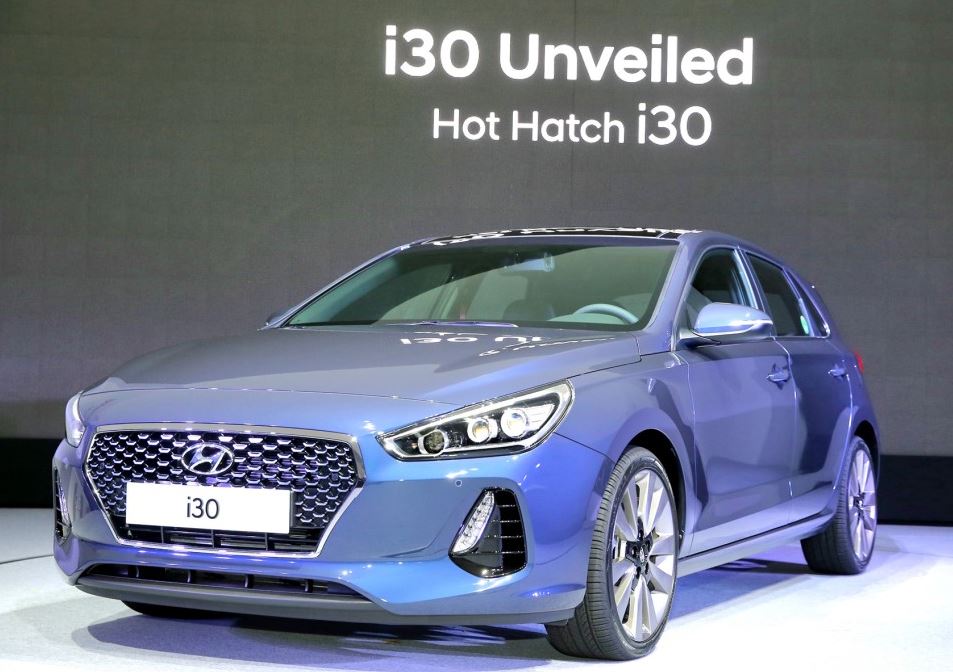 The Hyundai i30 premium hatchback was spotted as a test mule in India recently with emission testing equipment, most likely to prepare its diesel engine for BSVI norms coming into effect in April 2020.
For the global market, the Hyundai i30 is offered with various engine options, 1.0L T-GDi petrol, 1.4L T-GDi petrol, 1.6L MPi petrol, 1.6L T-GDi petrol, 2.0L GDi petrol and 1.6-litre CRDi diesel engines. The 1.6-litre CRDi diesel engine is available in multiple states of tune  - 95 PS/280 Nm, 110 PS/280 Nm, 136 PS/280 Nm and 136 PS/300 Nm versions. Transmission choices include a 6-speed manual, 6-speed automatic or 7-speed dual-clutch automatic gearbox.
The Hyundai i30 has been ruled out for India because pricing is a major concern. If considered, it will be positioned in the price bracket of a mid-size sedan, which makes it way too expensive for a hatchback in our price sensitive car market.
Hyundai i30 N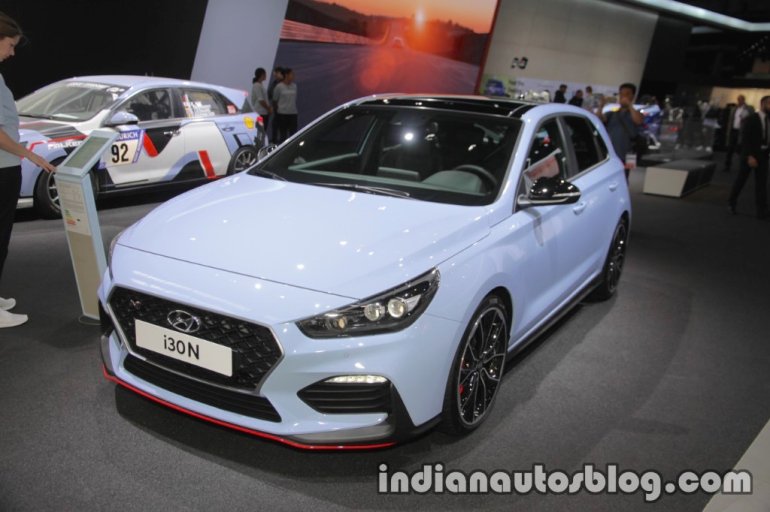 The extreme version of the Hyundai i30 is a hot hatch called the Hyundai i30 N sold in international markets. Hyundai's N performance division has taken the standard Hyundai i30 and given it a sports-oriented exterior and a chassis that can tame corners of the Nurburgring. It features aerodynamic elements that aid performance with special brake cooling inlets on the front bumper, wider intakes, a rear diffuser and twin exhaust pipes.
Doing duty under the hood is a 2.0-litre turbocharged petrol engine in two states of tune, standard 250 bhp and performance package 275 bhp, both offering a peak torque output of 353 Nm.
The Hyundai i30 N performance package gets optional 19-inch alloys with Pirelli P-Zero Hyundai N tyres and tops out at an amazing 250 km/h.
The i30N could be a good choice to import in small numbers for hardcore performance enthusiasts. There is a possibility that it may be parked at the 2020 Auto Expo, as Hyundai brings imports to every edition to earn eyeballs.
Hyundai i20 Coupe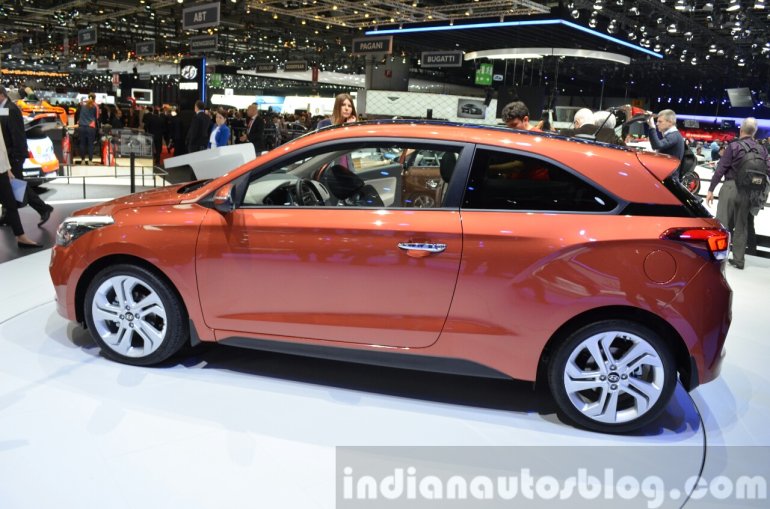 Hyundai has a three-door coupe version of the Hyundai i20, built in Turkey for the international market based on the standard Hyundai i20 hatchback. Interestingly, the three-door previous gen i20 was made at the Chennai plant before exports shifted to the Izmit factory.
Apart from losing two doors, the body retains the Hyundai i20 fluidic lines in a more sporty avatar with a completely redesigned roof and sporty bumpers.
For power, Hyundai's i20 coupe has four engine options, a 1.25-litre (84 PS) and 1.4-litre (100 PS) Kappa petrol and a 1.1-litre (75 PS) and 1.4-litre (90 PS) CRDi diesel. The 1.25-litre petrol engine is available with a five-speed manual, while the 1.4-litre petrol gets an option of a four-speed automatic transmission as well.  The diesel variant gets a 6-speed manual only.
We don't expect Hyundai India to launch the three-door Hyundai i20 because it is a niche model that misses out on the all-important rear doors, a distasteful design to Indians who look forward to a relaxing commute.