Should go on sale internationally next year.
The fourth generation Mercedes C-Class (W205) was introduced at the 2014 North American International Auto Show and went on sale later that year. To keep things fresh, Mercedes-Benz is working on a facelift for the car.
Spy shots published by Autocar reveal that the company has started testing the facelifted 2017 Mercedes C-Class on roads.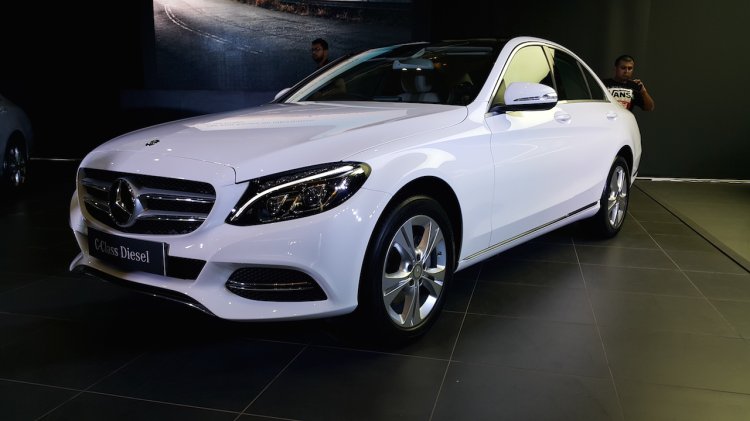 The facelifted 2017 Mercedes C-Class features new LED headlamps inspired by those of the 2016 Mercedes E-Class. No other major differences are visible as such. However, more changes, including those inside the car should appear later on as development of the updated model continues.
Also Read: 2016 Mercedes CLA (facelift) unveiled
No mechanical changes are being reported as of now. In Germany, the current Mercedes C-Class range models, including the AMG variants, are offered with an array of petrol and diesel engines with displacements ranging from 1.6- to 4.0-litre, and 6-speed manual and 7-speed automatic transmissions. There's even a petrol-electric plug-in hybrid model available in the Mercedes C 350 e.
The facelifted Mercedes C-Class model range should go on sale internationally next year.
[Source: Autocar]