Is in its fifth generation currently.
The Hyundai Azera, known as the Hyundai Grandeur in its native, is in its fifth generation since 2011. A mid-cycle refresh was executed in 2014 and a full redesign is said to happen later this year when the car enters its sixth generation. The equivalent Kia Cadenza (Kia K7) moved to its second generation in South Korea last year and in North America this month with a sweeping changes.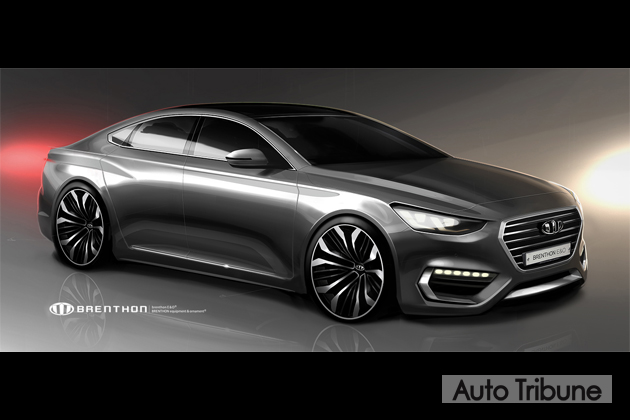 With signature elements borrowed from Hyundai's latest design language, like the hexagonal grille for instance, a speculative rendering from Auto Tribune Korea is an unofficial preview of the next-gen 2017 Hyundai Azera (2017 Hyundai Grandeur). The all-new model seen in the rendering features an aggressive front fascia, steeply tapered windshield, sleek and coupe-esque greenhouse, expressive creases, large wheels and LED lighting, with the Korean language publication stating that the exterior will get younger and bolder.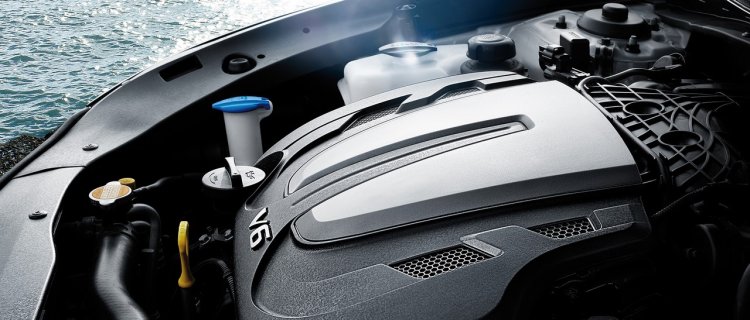 Also Read: Hyundai Elantra Sport variant coming later this year
As of now, there's no information about the drivetrain layout, engines or transmissions of the 2017 Hyundai Azera. The current Azera is available with four petrol engines globally:
2.4-litre Theta four-cylinder (EU2/3/4) engine producing 178 PS (176 hp) and 23.3 kg.m (228 Nm) of torque
2.4-litre Theta four-cylinder (EU5) engine producing 171 PS (169 hp) and 23.3 kg.m (222 Nm) of torque
3.0-litre Lambda V6 (EU2/3/4/5) engine producing 250 PS (247 hp) and 29 kg.m (284 Nm) of torque
3.3-litre Lambda V6 (EU2/3/4/5/6) engine producing 286 PS (282 hp) and 34.4 kg.m (337 Nm) of torque.
In South Korea, a diesel model and a hybrid variant are also offered.
6-speed transmission is standard currently, but in the next generation, the 8-speed automatic transmission from the Cadenza may be offered at least as an option. As for the drivetrain layout, it will likely continue as a front-wheel drive vehicle.
Competitors: Nissan Maxima, Toyota Avalon, Chevrolet Impala, Kia Cadenza, Chrysler 300
Expected release date: Late 2016 in Korea, globally from 2017
[Image Source: Auto Tribune]