This could be the face of the 2015 Mitsubishi Pajero Sport.
Mitsubishi will first launch the pickup version to replace the Triton (L200 in some markets) this year. The SUV based on the Trition will follow soon after, and if we are to make conclusions based on the current design similarity between the Trition and Pajero Sport, this rendering accurately represents the Fortuner rival's look.
In Mitsubishi's mid-term business plan "New Stage 2016" presented late last year, the company confirmed that the next generation Pajero Sport's launch would happen after FY2014 (after April 2015).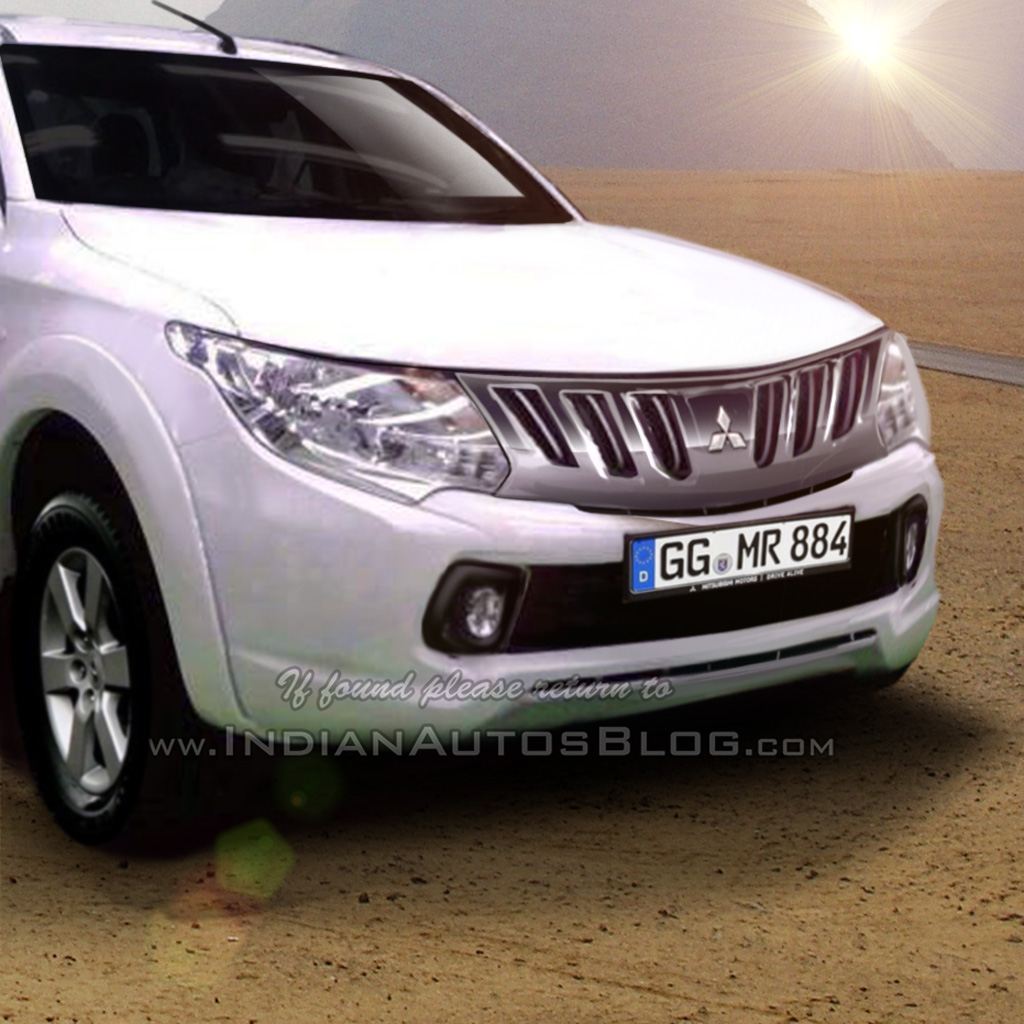 The design cues of the SUV are similar to those of the GR-HEV concept Mitsubishi presented at the 2013 Geneva Motor Show. The front is styled with a large chrome grille, with vertically placed bars - a departure from the horizontal orientation on the concept.
There is no data available on the SUV's engines. Currently, the Pajero Sport is powered by a 2.5-liter CRDI engine matched to 4X2 and 4X4 systems, driven via a five-speed manual or automatic transmission.
Mitsubishi's Indian operation has shrunk over the years and its portfolio today has one model - the Pajero Sport - which is available only with a manual gearbox. Later this year, Mitsubishi will launch an automatic transmission variant of the Sport. The vehicle is assembled at HM's plant in Tiruvallur, near Chennai, and we expect the same arrangement to be followed, if and when the successor arrives.