Expected to debut at the Detroit Auto Show next January.
WalkoART has managed to capture a pre-production 2016 Mercedes E Class (codename - Mercedes W213) test unit that is barely disguised, revealing finer details of the exterior design.
[Youtube link]
The exterior of the 2016 Mercedes E Class loses the sharp styling for a simpler design with less sculpted features. It highlights the middle-ground position between the 2015 Mercedes C Class and 2014 Mercedes S Class. The 2016 Mercedes E Class is, reportedly, 55 mm longer than the outgoing model, and has shorter overhangs to accommodate the stretched wheelbase in a contained overall length.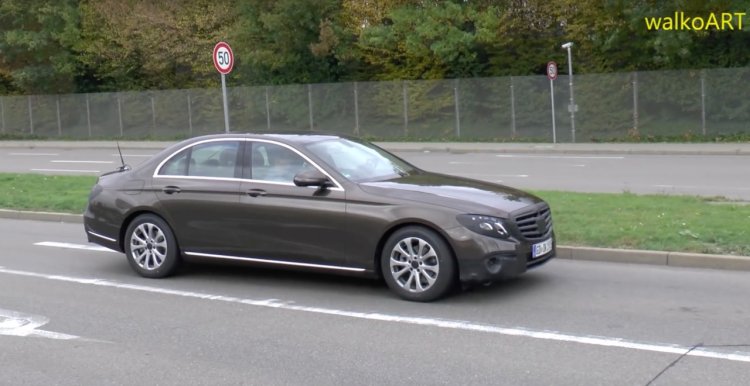 The engine lineup will comprise of next generation 2.0-liter four-cylinder diesel engines (codename – OM654) alongside existing four-cylinder petrol engines. Higher variants will reportedly come with an all new range of 3.0-liter inline six-cylinder turbo engines, and a 4.0-liter bi-turbo V8 option.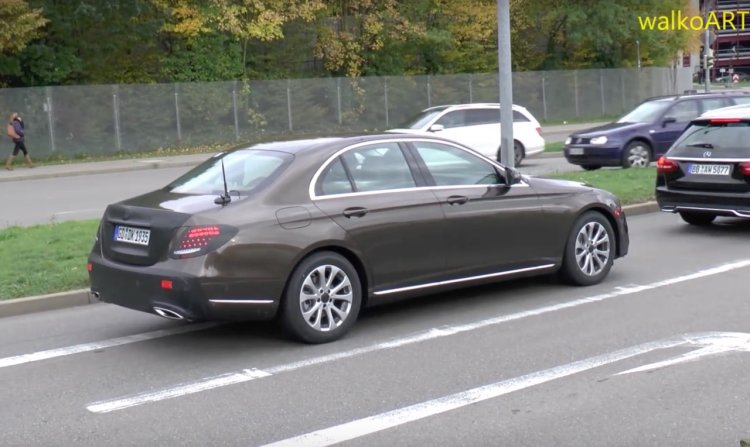 Also Read: Mercedes GLC - In Images
The new generation diesel engines are rumored to emit less than 100 grams of CO2 per kilometer. Reports also suggest that most of the variants will have mild-hybrid tech, which pairs a 15-20 kW electric motor for better fuel efficiency.