The next generation 2016 Mahindra Bolero was snapped up close in Tamil Nadu, where Mahindra has its R&D center. The new Bolero, codenamed U301, would be one of Mahindra's big launches planned until 2020, the other major launch being the S101 compact car.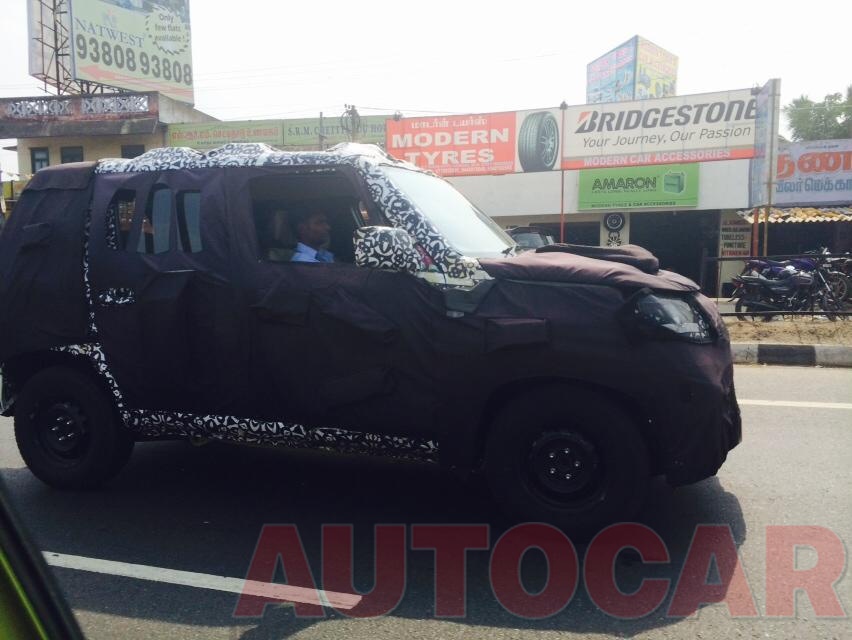 In a recent interview, Dr. Pawan Goenka, Executive Director of Mahindra & Mahindra, stated that the company has products planned until the year 2025, and that three new platforms will be seen with plenty of variants and refreshes.
The new Bolero could make use of a new hydroformed ladder-frame chassis which would be a marked improvement over the current car.
To take advantage of the sub-4 meter rule in India (wherein cars measuring below 4 meters in length with engines displacing below 1.2L for petrol and 1.5L for diesel are taxed lower), Mahindra could also choose to offer two variants of the new Bolero - one below 4 meters and one above.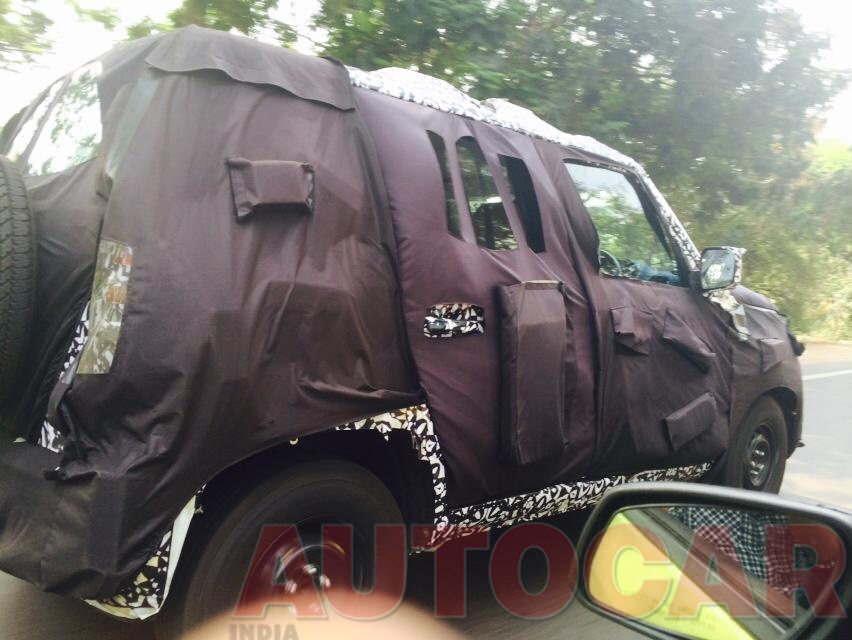 The Bolero is a hugely successful model for Mahindra with Indian sales having exceeded the 650,000 mark. Even 14 years after its launch, the SUV rakes in excellent volumes for the company.
Mahindra sold over 100,000 units/annum of the Bolero (not counting the pickups) in 2011, 2012 and 2013, and a sub-4m variant at a cheaper price will imaginably help it along to even higher sales.
[Images from Autocar India]