Rumored to shed as much as 100 kg.
Auto Express reports that the 2016 Jaguar XF could see the light of the day earlier than expected. The next gen luxury sedan is expected to be unveiled in the Spring of 2015 (March - May) before going on sale later in the year.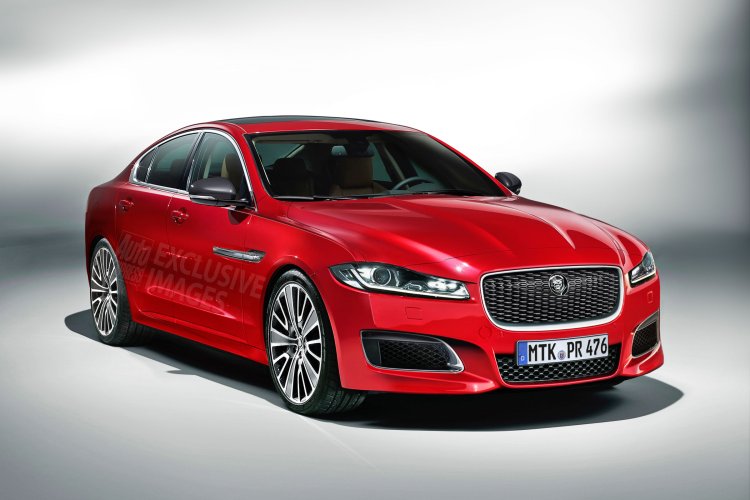 Here are a set of renderings of the upcoming XF based on inputs from the publication's sources. Like the newly unveiled XE entry level sedan, the new XF sports a squared off and more upright grille, revised headlamps and an aggressive bumper.
The profile would see an increase in the overall length and a chrome embellishment on the front fenders. New taillights inspired by the F-Type, a more accentuated boot lid spoiler (integrated) and a revised bumper are the expected changes at the rear.
The interior will undergo significant reskinning and an equipment upgrade. The new Incontrol infotainment system and Head Up Display that debuted in the XE will be carried over.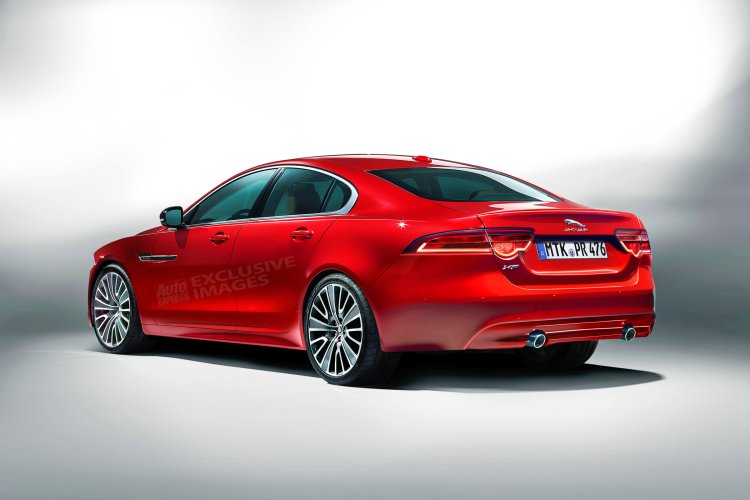 Under the skin, the 5 Series rival will be underpinned by a stretched version of the XE's iQ platform which uses aluminium extensively. The new architecture is said to make the car lighter by up to 100 kg despite the increased dimensions.
Also read: Jaguar XE engines and variants detailed
The Ingenium range of 2.0-litre four-cylinder petrol and diesel engines will be on offer, driving the rear wheels. The AWD system and the 'S'-spec V6 motor would be made available at a later stage.
[Renderings from AutoExpress]