Expected to launch in the U.S.A. in the second half of this year.
HondasAcuras has spyshots of the interior of the forthcoming 2016 Honda Civic, which is expected to be revealed towards the end of this year.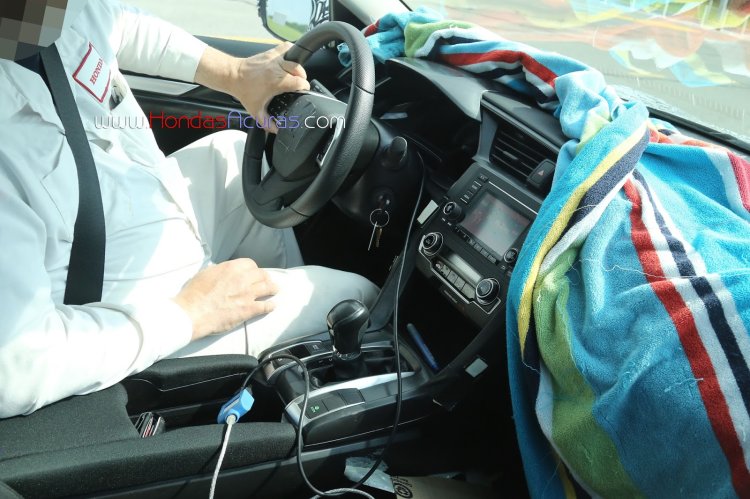 As can be seen, the interior of the new Civic breaks tradition of the current model's split-dashboard layout, which features a digital speedometer and the MID on a recessed upper section of the dashboard. Instead, designers have opted for a conventional layout for the 2016 Civic, which is slated to have its American launch in the September-December period of this year.
The center console features an infotainment system with some of the buttons being carried over from the Honda Fit (Honda Jazz). A single-zone climate control operated by knobs and buttons (Honda offers a touch-panel for the climate control units on the Jazz and City) resides below the music system, while a large cubbyhole is placed beneath it.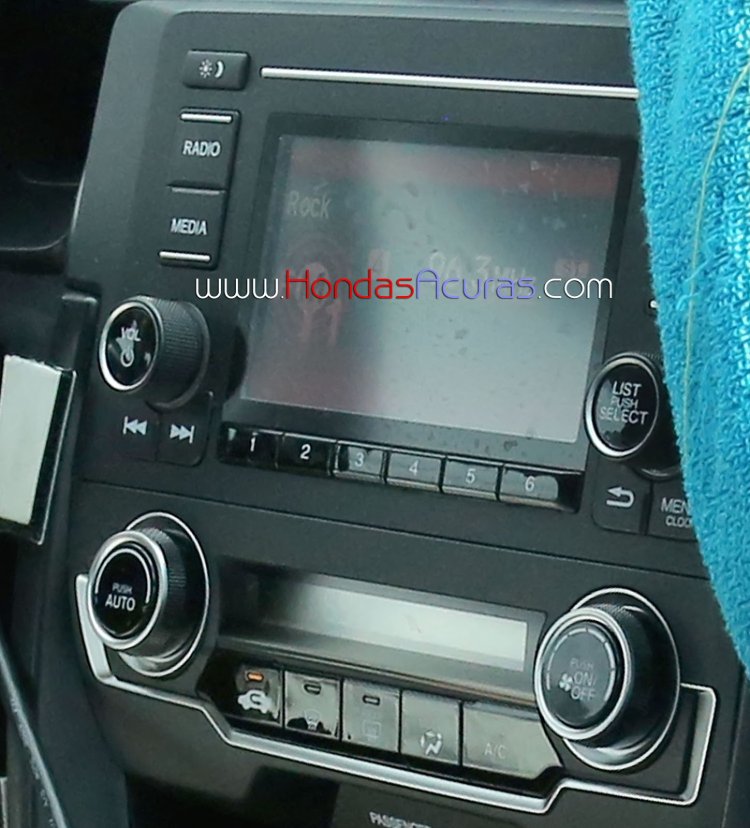 Also read: 2015 Honda Jazz Petrol CVT and MT - Review
These spyshots show the 2016 Civic with an automatic transmission, likely a CVT unit, with a button to activate the E-CON fuel efficient driving mode. According to reports, the 2016 Civic will be offered with a 1.8-liter i-VTEC and a VTEC Turbo engine for the American market, and the 1.6-liter i-DTEC diesel engine for the European market.
For now, Honda Cars India have no plans to re-introduce the Civic which was discontinued in 2012.
2016 Honda Civic - Spyshot Gallery
[Source - HondasAcuras]