Expected to weigh 100 kg less than the current generation model.
2016 will be a busy year for VW-owned luxury car maker, Audi AG. Deliveries of the brand's premium SUV, the new Q7, is set to start in the coming months, while the second generation R8 will commence sales in Europe in the summer of 2015.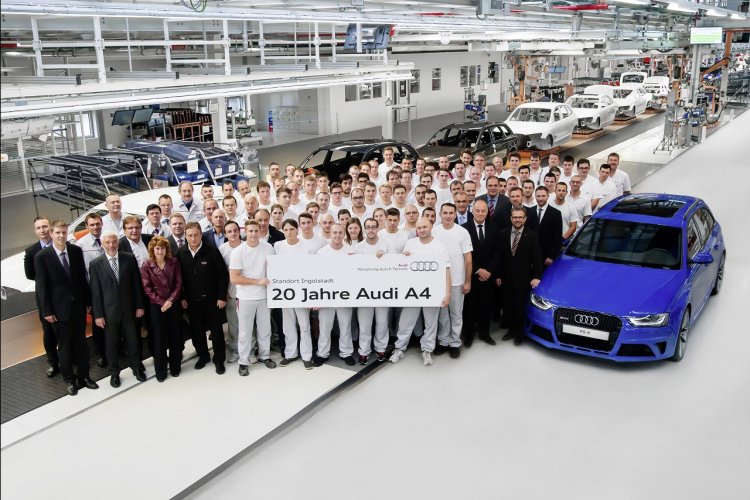 At this year's Geneva Motor Show, the press was greeted with the e-tron variants of the new Q7 and R8, which are also expected to have their market launches in the course of this year. However, Audi has not forgotten the entry segments, and 2016 will see the company introduce the next generation of its popular A4.
Speaking to Indian Autos Blog at the VW Group Night on the eve of the Swiss show, Dr. Ulrich Hackenberg, member of the Board of Management of Audi AG and head of Audi's Technical Development, put a timeline to the new A4's reveal -
You'll be happy to see it..at least in Frankfurt (Frankfurt Motor Show), but we'll make a pre-presentation (prior to the show).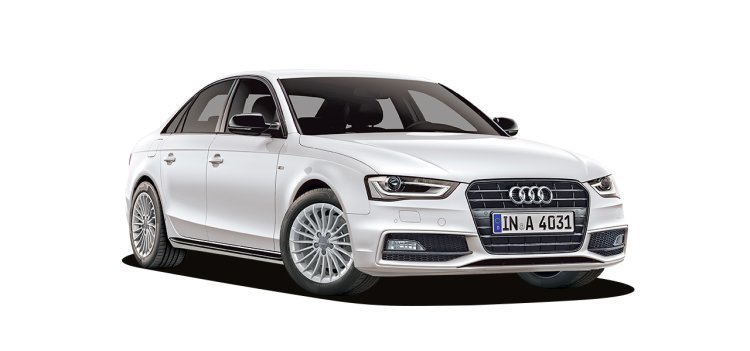 The 2015 Frankfurt Motor Show, or 2015 IAA, opens its doors on 15 September 2015. Dr. Hackenberg said the reveal of the new A4 will be staged shortly before the German show, and this event is likely to be an unveiling to the global media.
When asked about the new A4, Audi's new design chief, Marc Lichte refused to comment, saying his involvement in the project was very little. Lichte's first project with Audi was the Prologue Concept, presented at last year's Los Angeles Auto Show in a coupe style, and at the Geneva show in an estate variant.
Reported to be based on the MLB Evo platform, the new A4 would be lighter by up to 100 kg, while offering nearly 13 engine options spanning petrol, diesel and hybrid powertrains. Once launched in Europe towards the end of this year, the new A4 can be expected in the Indian market in the first half of 2016.
Competitors: BMW 3 Series, Mercedes C Class, Jaguar XE
Expected Price: INR 30-45 lakhs, ex-Showroom
Launch date: Unveiling by September 2015