The next fad among luxury car makers Audi, BMW and Mercedes Benz is the 7-seat MPV segment. Why you may ask. To start with, the Chinese market contributes significantly to the sales of these brands. China's population is exploding at the seams but the government has passed a new legislation restricting new car registrations. So why not have 7-seat people carriers with a prestigious badge on them?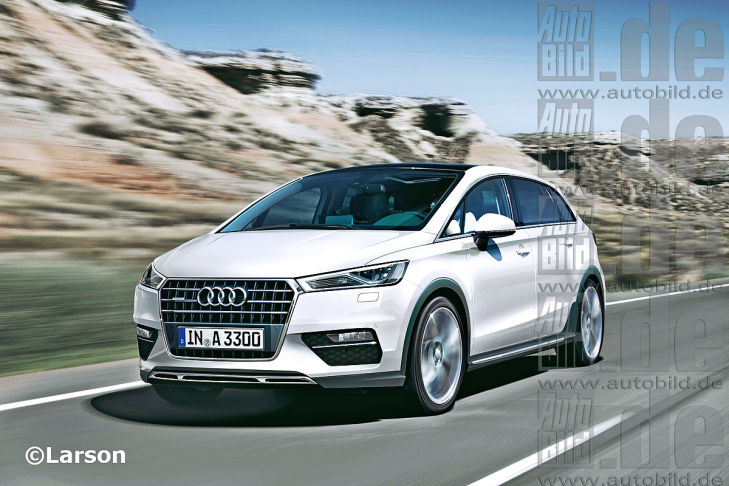 What you see here is the Audi A3 Spacer. It is being internally referred to as the 'elevated space vehicle'. A possible 2016/2017 launch is being planned and it is reported that Audi has firmed up a few parameters.
The first is that the A3 Spacer must have a 'high roof'. The second is that both 5 and 7 seat versions need to be made.
The Spacer would be built on the VW MQB architecture. The Spacer would compete with the BMW Active Tourer which is rumored to form the 1 Series/2 Series GT lineup. BMW will have 5 and 7 seat configurations of the Active Tourer and they have achieved this thanks to their UKL platform. By having a front wheel drive layout and mounting the engine transversely, the 7-seat three row Active Tourer need not necessarily be elongated.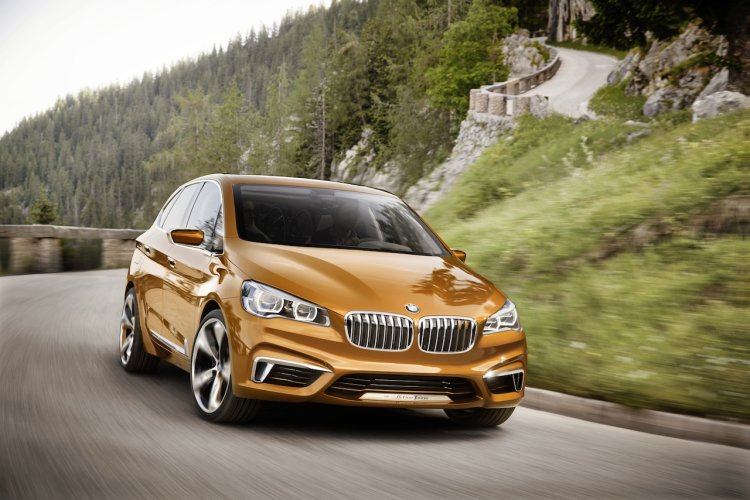 Another competitor for the Spacer would come from the Mercedes B Class based MPV, which is also rumored to be in the works.
[Image from Auto Bild via Nordschliefe AutoBlog]