The first Volvo to make use of the new SPA (Scalable Product Architecture) will be the next generation XC90, expected in late 2014. Volvo's new platform will underpin future cars as small as the S60 and as large as the XC90.
The Swedish company, now owned by Chinese automaker Geely, says that this platform will ensure increased safety for occupants and pedestrians. In fact, Volvo says that by 2020, no one would be killed or seriously injured in a new Volvo, and that's saying a lot!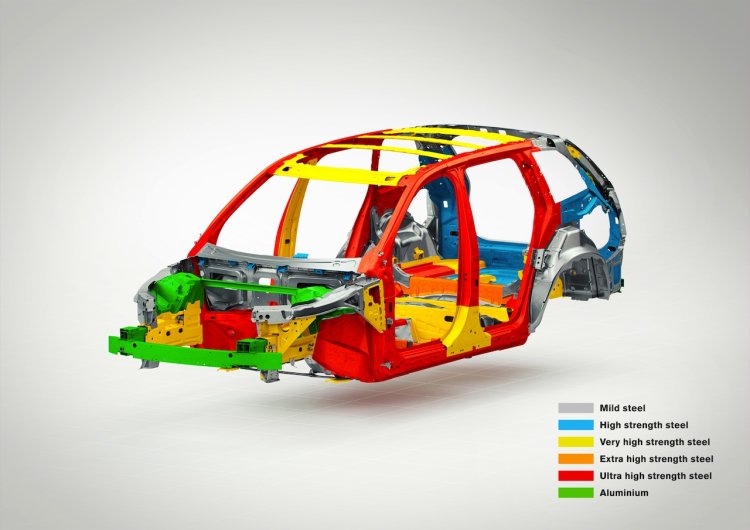 The image above shows what the new XC90's body shell could look like. Jan Ivarsson, Senior Manager, Safety Strategy and Requirements at Volvo Cars, says that in the old XC90, engineers used 7 percent of hot-formed boron steel, while in the new model, Volvo will use up to 40 percent. The upside to this is improved strength without any added weight.
All cars based on the new SPA platform will feature enhanced versions of seat belts, pre-tensioners, whiplash protection system, airbags and inflatable curtains. In the new XC90, the pre-tensioner system will use a rearward-facing radar to detect a rear impact, apart from a front facing one.
Volvo also confirms that the new XC90 will feature Adaptive Cruise Control with steering assist (similar to Mercedes's Stop and Go Pilot).
For the complete details, refer the press release.
Volvo SPA Highlights Press Release
[Head to Slideshare if you're unable to view the document above.]