Update - We've taken down the images on the request of Nissan Thailand. Official images will be posted on June 11.
Two photographs of the 2015 Nissan Navara pre-production vehicles were snapped without camouflage ahead of the launch announced on June 11.
The first vehicle wears a copper hue body color while the other is in a bronze livery. The truck features an imposing grille with horizontal slats, familiar to Nissan Patrol and Pathfinder fans. The headlamps have LED daytime running lights and the foglamp cutouts get a generous serving of chrome.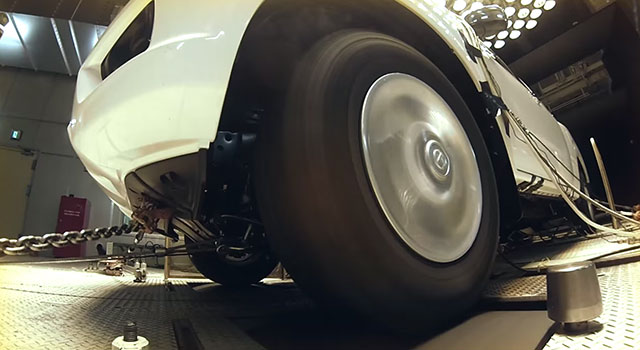 The pickups here are in the right-hand drive configuration, in the extended cab variant, and reports say that they get power from a 2.5-liter diesel engine that pairs to either a six-speed manual or a seven-speed AT, with a 190 PS output.
Power is derived from a 2.5-liter diesel engine.
Interestingly the new Navara could spawn a rugged SUV to challenge the designed-for-Asia ladder-frame SUVs from Ford (Endeavour), Toyota (Fortuner), GM (Trailblazer) and Isuzu (MU-X). Nissan India will watch this speculated product keenly to close the void left behind by the X-Trail, if they have second thoughts on reintroducing it.
[Images from AutoIndustriya.com]