 With the recent rendezvous with success, Land Rover has decided to launch 16 new models to capture around 3 per cent of the global sports utility market by 2020.
The list of models include six luxury Range Rovers, five leisure Discovery and Freelander models, and five versions of the utilitarian Defenders.
One of the Range Rovers planned seems like an inspiration from the current owners Tata Motors. Just like Tata Motors is famous for stretching the wheelbase to make an XL model, Land Rover will be extending the Evoque to make an Evoque XL/Evoque Grand.
There is a perfect gap between the current Evoque and the upcoming Range Rover Sport. The Evoque is 4.37 m long and the Range Rover Sport is 4.80 m long. The Evoque XL will be 4.60 m long making it an SUV trio for Land Rover attacking three different segments. The idea behind the Evoque XL is not to make a perfect sandwich but to address the demand in China for a long wheelbase model.
Range Rover Evoque XL platform and engines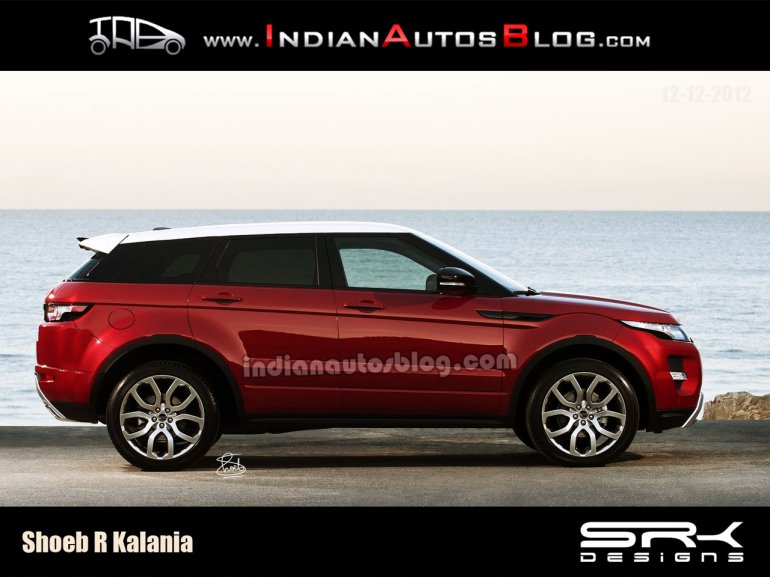 This five door model of the Evoque will be based on the LR-MS platform which is essentially a re-worked version of the Ford EUCD platform used on the Freelander/Volvo V40. The stretching of the platform will create more interior space, a longer rear overhang and a bigger boot. We could see this model adopting a seven seat cabin layout.
Engine options will be carried over from the Evoque, so expect a turbocharged 2.0-liter petrol with 237 hp and a 2.2-liter turbodiesel with 148 hp and 187 hp. A hybrid powertrain is also a possibility.
If you are attracted by the Range Rover Evoque XL, you have until 2014 to come anywhere near one.
[Source: Automobile-magazine.fr]