Here is another spotting of the 2014 Hyundai i10 while it was testing in India.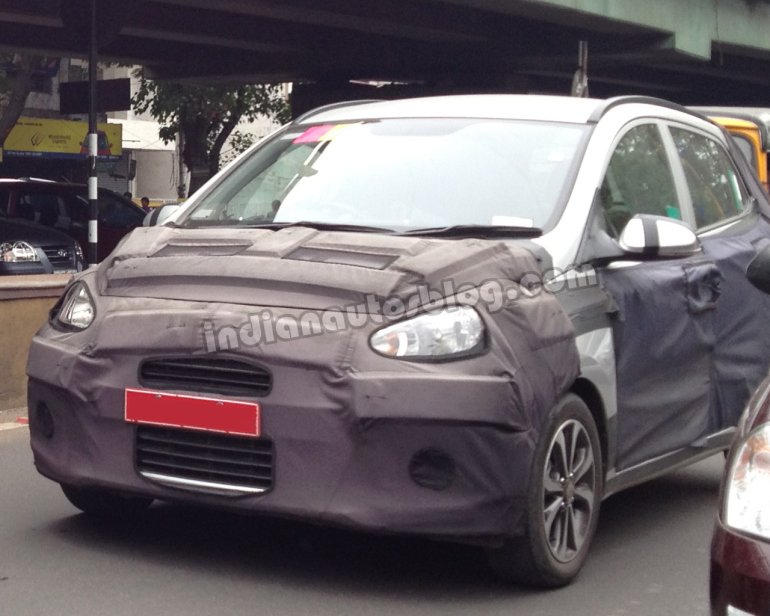 These images were sent in by Indian Autos Blog reader Mr. Balasubramaniyan S, who managed to catch the all new i10 while it was testing in the Adyar area of Chennai.
Regular Indian Autos Blog readers would know that the Indian specification i10 would be different from that of Europe. We revealed to you that the rear door design and the rear window size would be a bit larger on the Indian i10 given that rear seats command an equal priority in our country as the front seats. This is not the case in Europe where the rear seats of a hatch are seldom used, leave alone for long journeys.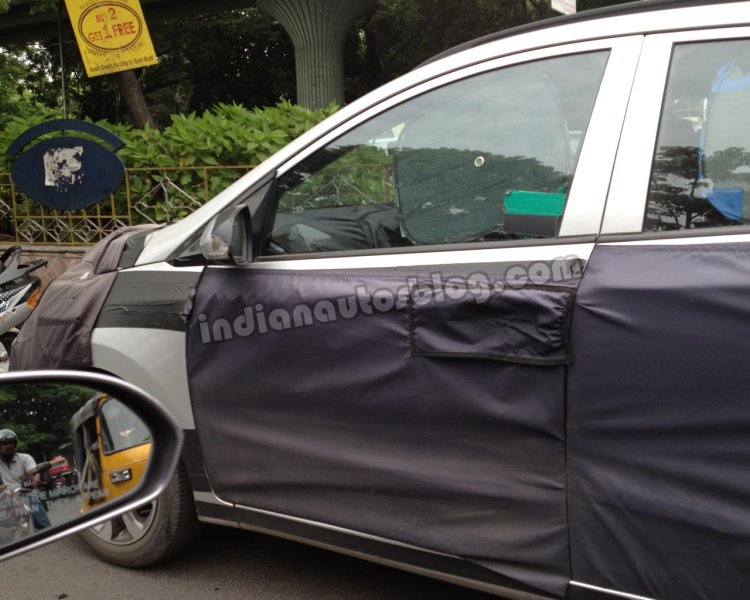 Another difference we have spotted is that the i10 prototypes in India feature a set of black roof rails. The i10 caught on test elsewhere across the world has no such thing. Is this another difference between the Euro spec and Indian i10? Yes, we think so.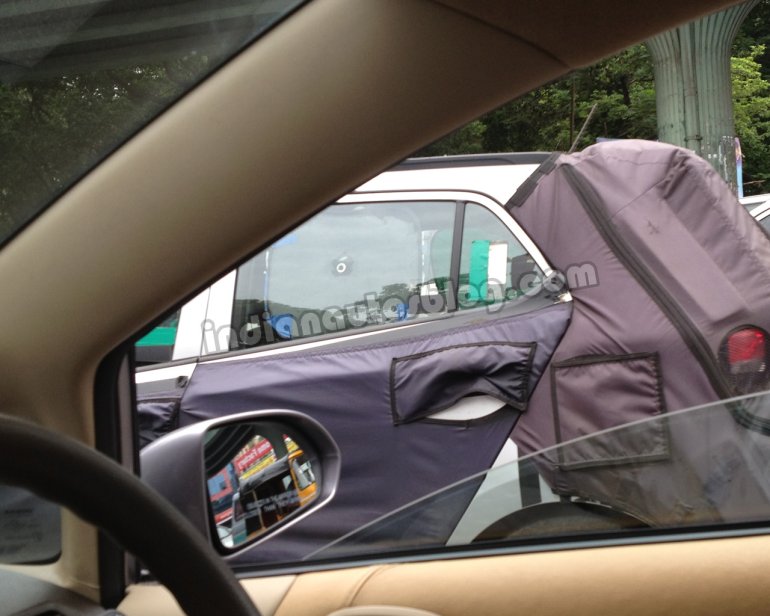 The reason is pretty simple. Manufacturers think that roof rails on a hatchback add to a 'sporty' look. Chevrolet India did so with the Beat and the facelifted Spark. The upcoming VW Cross Polo also features these roof rails (although they convey more of a crossover look than a sporty look). And Mahindra are doing it with the Verito Vibe and the Verito sedan. This has become a new trend in the county. People of India, listen up! Roof rails = Sporty!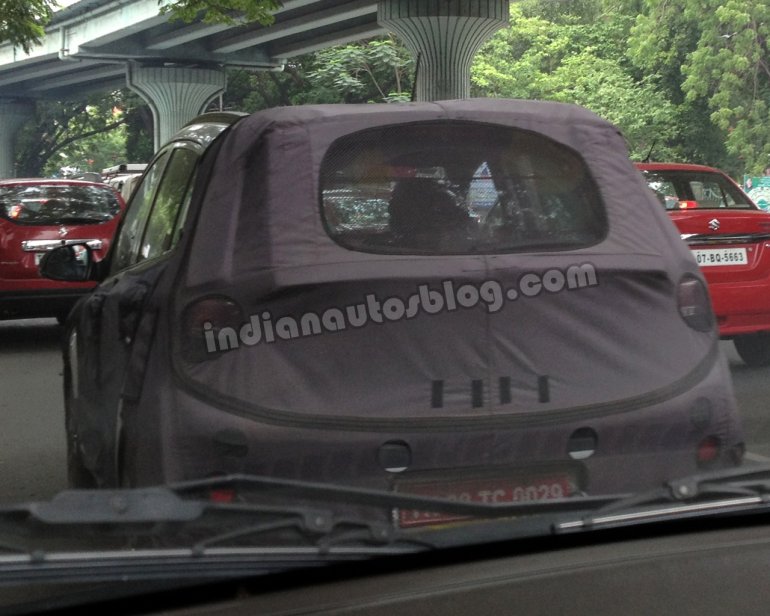 Read our exhaustive coverage on the 2014 Hyundai i10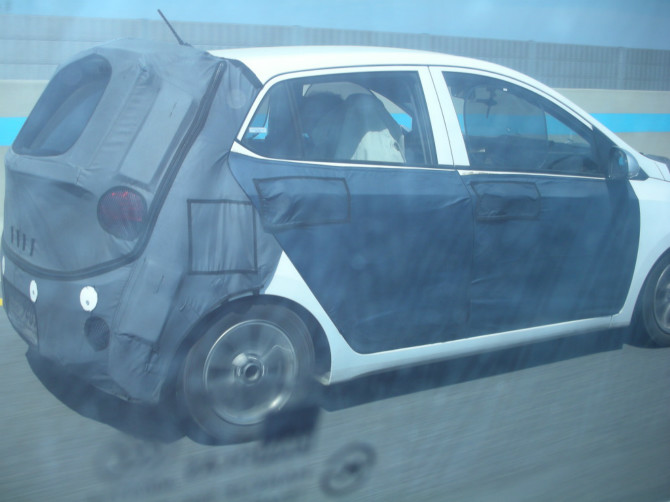 It is reported that the all new i10 could be launched in India sometime in August, sooner than we expected. A key highlight would be the 1.1-liter diesel engine, whose local production could commence very soon at the upcoming diesel engine plant of Hyundai India.
[Image credits for the Euro spec i10 - Bobaedream]