IAB recently brought to you details about the early prototype of 7 Series here. Now the news is that BMW is ready with the 7 Series facelift which has been on test since mid-2011. The 7 Series brand turns 35 years old this year and the current model, after being on the market for three years, gets a mild facelift and new engine options.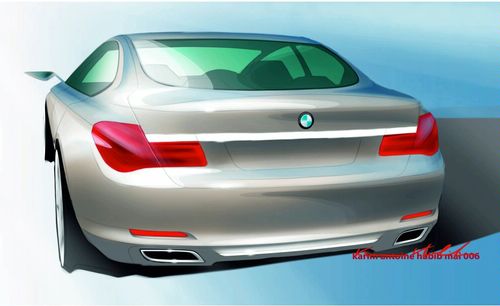 BMW's CEO Nobert Reithofer confirmed the launch of the new 7er in July through a conference call, CarScoop.BlogSpot.com has reported. However when its wheels will tread on India is still unknown. BMW has silently started assembling the current line-up of 7 Series models in Chennai and may look to bring this vehicle to the market as soon as they can.
Facelift Changelog
BMW traditionally introduces its technologies in the 7 Series lineup before implementing them on their low-end sedans. This facelift has something new in mechanical aspect, yes BMW might add the new tri-turbocharged inline 6-cylinder diesel engine that puts out 375 horses and 740 Nm of torque.
On the exterior, the following are the changes
 Redesigned bumpers
 New headlamp LED strips
 Redesigned front kidney grilles
 New alloy wheel design
BMW 7 Series - So far so good
Internationally BMW's sales figures of the 7 Series are quite impressive with first-quarter global sales volume of 17,786 units (Q1 2011: 14,817 units) recording an increase of 20.0%. There is a reason why we mention its sales figures as here in India it may have to deal with a price war when Mercedes pitches the S300 that's in the pipeline.
Mercedes S300 - BMW 7 -series - The Price Factor
It is almost a year since Mercedes started testing its S300 which falls under same category of 7 Series. IAB had a chance to to see the S300 during a plant visit in Chakan three months ago which means that S300 is ready to be launched. But Merc seems to keep the S300 in the dark so that the S300 can be brought out just as the new 7 Series is launched.
Now imagine yourself what happens when Merc drops the S300's price to around 75 lakhs. Customers will be tempted to take a look at the S-Class as the brand equity of both these nameplates are more or less equal. Mercedes may use the economy model in the premium segment as a ploy to regain some market share which it has lost to Audi and BMW in recent months.
[Source - CarScoop.Blogspot.com]