A noteworthy Chinese automaker Zotye has been manufacturing the Fiat Multipla under license as the Zotye M300 (also called as Langyue) since 2010.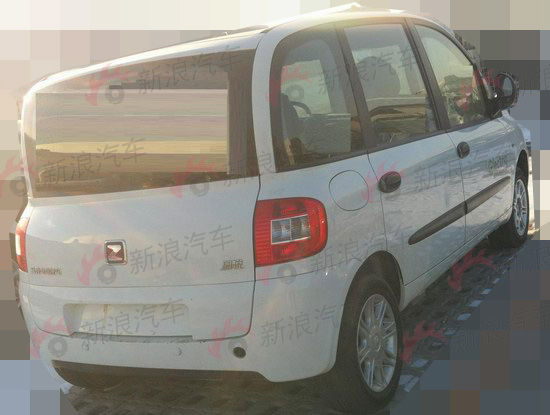 Zotye is in a joint venture with Indian auto maker Premier, through which we get the Rio SUV. The Rio is an old Daihatsu Terios that is manufactured with license by Zotye in China.
Zotye has now decided to chuck the engine and gearbox out of the M300 and replace them with a pure electric powertrain. Thus the Zotye E300 was born. We bring you the spyshots of this car captured by Auto.sina.com.cn, being tested in China.
The Fiat Multipla is a compact MPV whose twelve year production run was terminated in 2010. Since then Zotye has been manufacturing it under their own badge and selling it in China.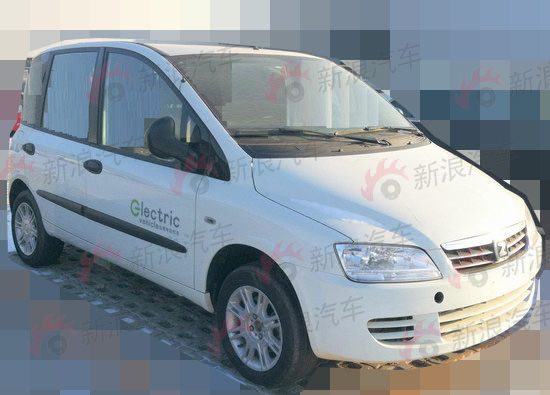 The mini MPV is based on the Bravo platform and can seat six passengers in two rows. The car is 4,089 mm long and 1,871 mm wide and has a wheelbase of 2,666 mm.
The pure electric Zotye E200 is no different from the petrol engined M300 in terms of looks. The car is powered by a pack of four 80V batteries, each weighing 65kg. The electric motor and electronic control unit occupy the place which was left behind by the petrol engine.
The basic interior layout of the EV is similar to its IC engined sibling but sports a digital display in the instrument console to tell usual EV tales like the range and battery status. There is also a LCD screen for the multimedia infotainment system.
The Zotye E300 suggests that Chinese manufacturers are slowly exploring the EV ground and since most of the batteries are made in China, there is a chance that the dragon land could emerge as a hub for low cost EVs in future.
[Source: Auto.sina.com.cn]