Just when we were moving on from the news that Yamaha is developing a quarter litre bike, we get a gentle reminder in form of a speculative rendering.
Not a lot of details have emerged on this bike so far except the engine displacement. What you see here is a rendering of the motorcycle's front fascia penned by a Japanese magazine called 'Young'.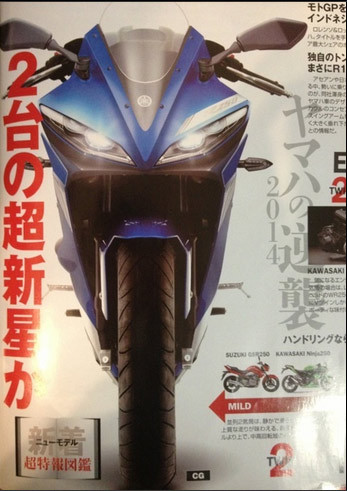 Dubbed by the media as the Yamaha YZF-R25, the 250cc fully faired sportsbike is presently under development and is very likely to be unveiled in 2014. While India Yamaha Motor is busy with the scooter market, Indonesia will be in the first lot of countries to be allocated the new motorcycle.
The styling is a notch above the R15 in terms of aggression and detailing. The R25 looks like a baby R1 and as the rendering submits, it could get twin projector headlamps, neatly detailed LED turn indicators and a meaty front tire.
Yamaha's solid build quality, spot on racing ergonomics and trackbred handling are taken for granted on the quarter liter offering. The engine likewise would have to be a high revving unit linked to a 6-speed transmission.
Given Yamaha's reputation in India as a performance bike manufacturer and that compact sportsbikes are flourishing, it would be too hard for India Yamaha to resist bringing the bike here once it's available for global consumption.
[Source: TMCblog.com]