Yamaha world premiered the concept R25 motorcycle at the Tokyo Motor Show held in November last year. The concept teased a new production model and since the unveiling, a lot of rendering artists have been coming up with their iteration of the production R25.
Japanese two-wheeler magazine, Young Machine, on the other hand claim these images to be the real deal. Dubbed the 'YZF-R25', the supposedly leaked images show a fully-faired sports bike with twin headlights and in Yamaha's red, white and black livery.
In fact, Yamaha themselves said that the R25 will look like the YZR-M1 MotoGP bike, while also claiming that it will be a "superbike you can ride everyday".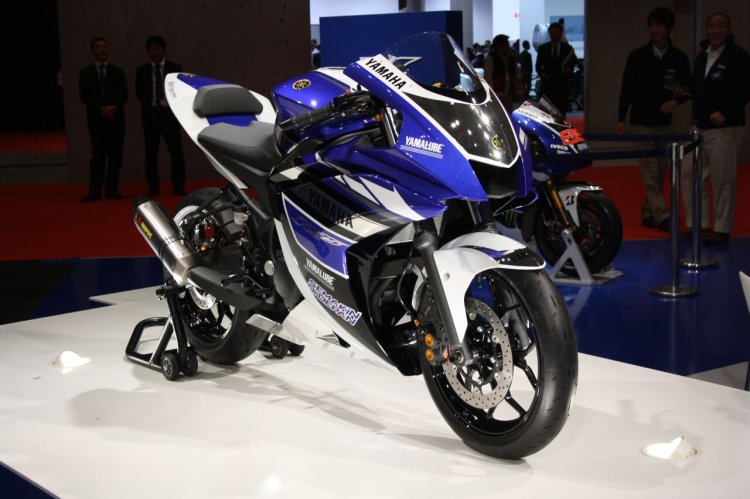 Power for the R25 will be sourced from a newly-developed, liquid-cooled, four-stroke, 250cc, in-line two-cylinder, fuel-injected engine. Power and torque outputs of this new engine stay unknown, though Yamaha say the drive will be transferred via a 6-speed gearbox.
The concept R25 measured 2,000 mm in length, 720 mm in width and 1,140 mm in height and the production version is expected to retain these numbers.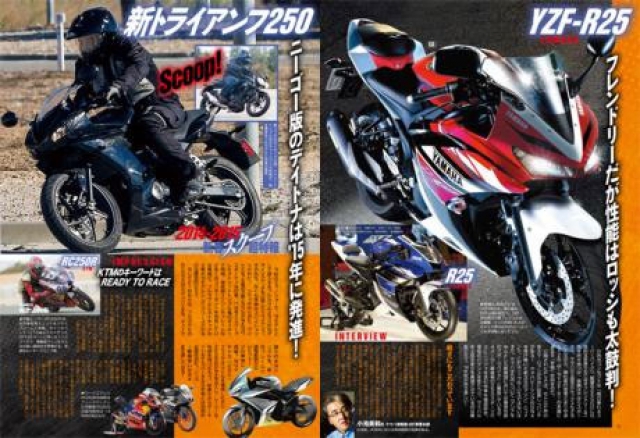 Yamaha will position the R25 as an entry-level sport bike in developed markets such as Japan and Europe, while in developing countries throughout Asia, the R25 will be offered as Yamaha's "top performance sport bike".
[Images from Dapur Pacu]