Yamaha XSR series aims to have modern technology in a retro styled naked.
Japanese motorcycle magazine Young Machine have produced a rendering of a retro-styled street naked, in a classic cafe racer form. They call it the Yamaha XSR300, and Yamaha XSR250.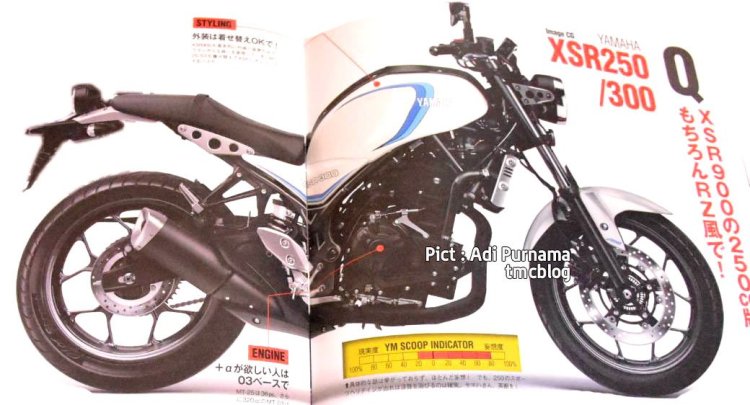 The design follows the styling of the bigger Yamaha XSR700 and Yamaha XSR900. The headlamp and taillamp seem like a direct lift, and so is the case of the fuel tank, seat and radiator cover. The exhaust canister though has been borrowed from the Yamaha R25/Yamaha R3.
If this bike enters production, the Yamaha XSR300 (or Yamaha XSR250 for certain Asian markets), will borrow the powertrain from the Yamaha R3 (and Yamaha R25). The 321 cc mill from the Yamaha R3 will help the Yamaha XSR300 have an output of 42 PS of power and 29.6 Nm of torque. The 249 cc inline twin is capable of producing 36 PS of maximum power and 22.6 Nm of peak torque.
Yamaha has not officially confirmed the motorcycle but considering the demand it has seen in Europe for the XSR700 and XSR900, a smaller Yamaha XSR300 or Yamaha XSR250 can help it break into a new market segment.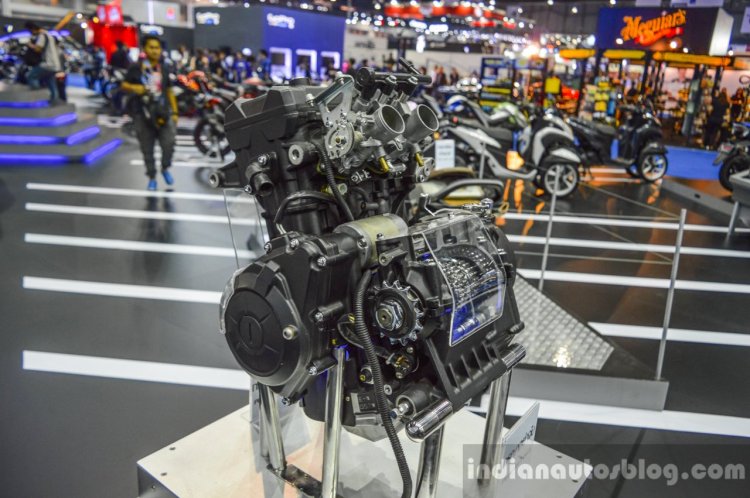 The Yamaha XSR300 will probably need a new frame as the currently available hardware may not be compatible for the cafe racer body type. It is for this reason that we suspect that the bike will take a while to come, if Yamaha indeed sanctions the project.
[Source: Young Machine via TMCBlog]