The Yamaha RX100 gets a new camouflage based paint scheme.
A Yamaha RX100 has been customised as a Scrambler by Pune-based motorcycle customiser, Nomad Motorcycles.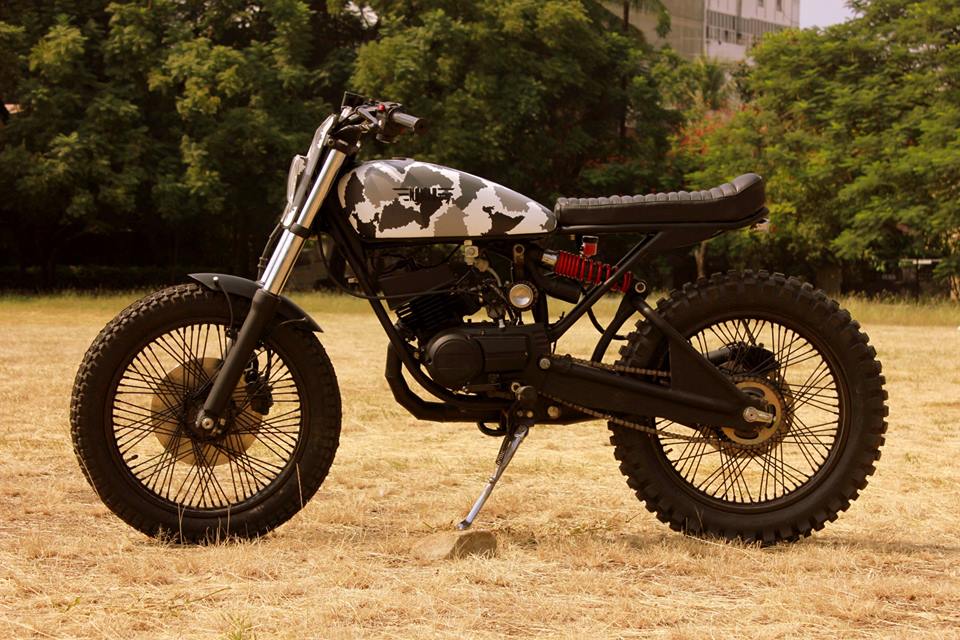 The customised Yamaha RX100 Scrambler Yambam gets disc brakes at both ends. The engine has been rebuilt and given a black powder coating. This coating continues on the wheels which also gets a new arrangement for spokes. The rim size is larger than the stock setup of the Yamaha RX100 and the bike also gets chunky off-road centric tyres which goes well with the Scrambler image.
Also Read: Yamaha R3 price slashed in Vietnam
The custom black exhaust canister adds substance to the Yamaha RX100 Scrambler Yambam. The front suspension is a standard telescopic unit from the Yamaha FZ16 and the swingarm in the rear is new. So is the new suspension setup in the rear with dual springs. The headlamp unit is new and the alpine white camouflage bears the shape of India and Maharashtra.
Also Read: Yamaha Fazer 250 (Yamaha Fazer 25) rendered based on spy shots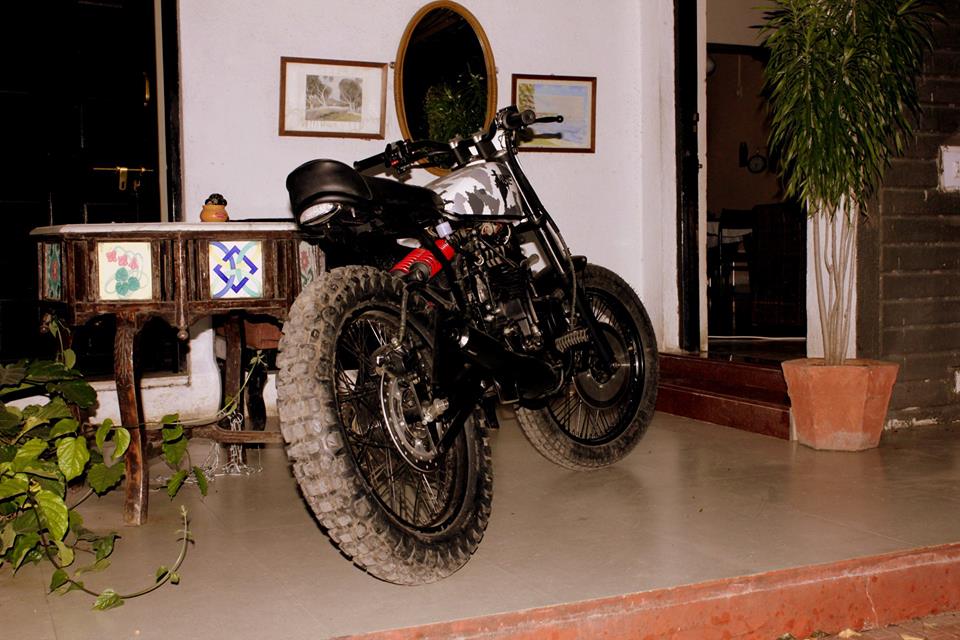 The Yamaha RX100 Scrambler Yamabam gets a new taillamp assembly which is integrated into the brat style seat.