Powered by the R15's engine.
The specifications of the Yamaha M-Slaz that will be unveiled this afternoon, have been leaked online. The details are very close to the parameters of the Yamaha R15, the model which the M-Slaz is reported to be based on.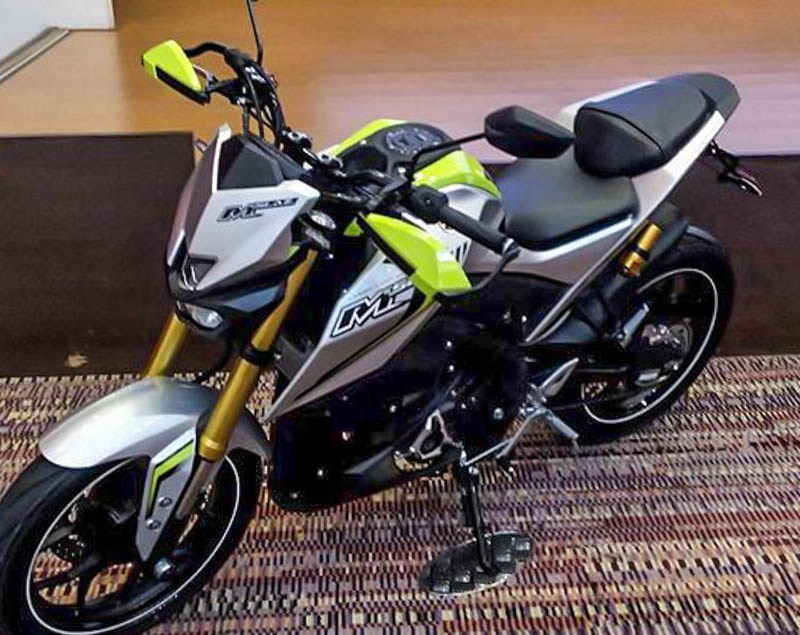 According to the report, the Yamaha M-Slaz will be powered by the R15's 149 cc single-cylinder liquid-cooled engine with SOHC, 4 Valves and a fuel injection system. The engine has a bore diameter of 57.0 mm and a stroke length of 58.7 mm. Its compression ratio is 10.4:1, and is mated to a six-speed gearbox.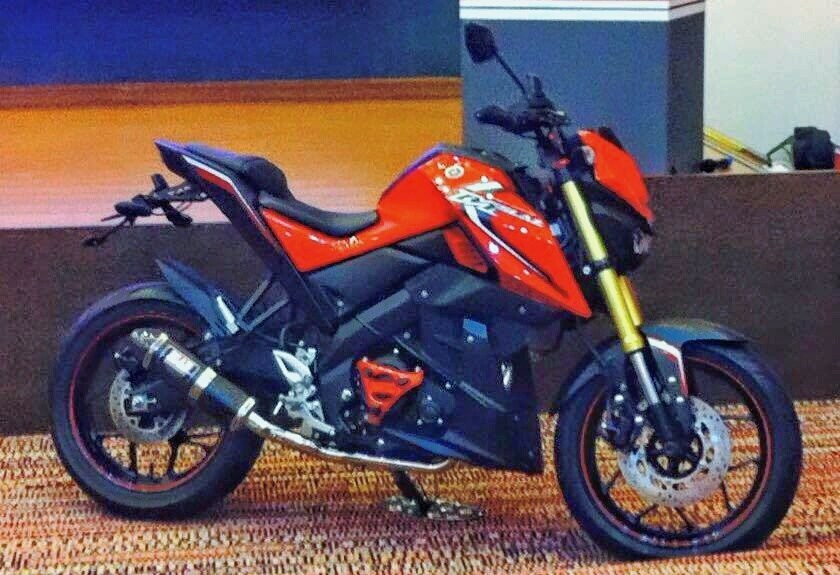 The engine is mounted on the same deltabox frame that underpins the R15 V20.0, which has a fork rake angle of 26 degrees that leaves a caster trail of 88 mm with a wheelbase of 1,350 mm. The dimensions of the M-Slaz are said to be 1,955 mm in length, 795 mm in width, 1,065 mm in height, 805 mm in seat height and 164 mm in ground clearance. The fuel tank capacity is said to be 10.2 litres, the oil tank capacity is 1 litre and the coolant tank capacity is 0.52 litres. The motorcycle is reported to be equipped with a 12 V 3.0 Ah MF battery.
Also Read: Yamaha Sports Ride Concept – 2015 Tokyo Live
The front tyre size is mentioned as 110/70-17 M/C 54s and the rear tyre is said to be 130/70-17 M/C 62s. Both are of bias ply construction, mounted on 17 M/C-MT 2.75 and 17 M/C-MT 3.50 alloy wheels respectively. Both wheels have disc brakes that are not governed by ABS.
[Source: IwanBanaran]