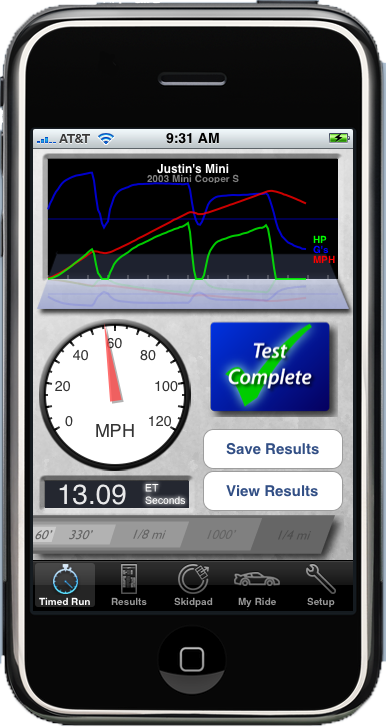 So you may think, whats a iphone doing on IAB. Well BMW has given us a cool software that can measure performance figures, g forces etc, the same kind of stuff that Polyphony Digital (makers of Gran Turismo) programmed for the Nissan GT-R's onscreen stuff.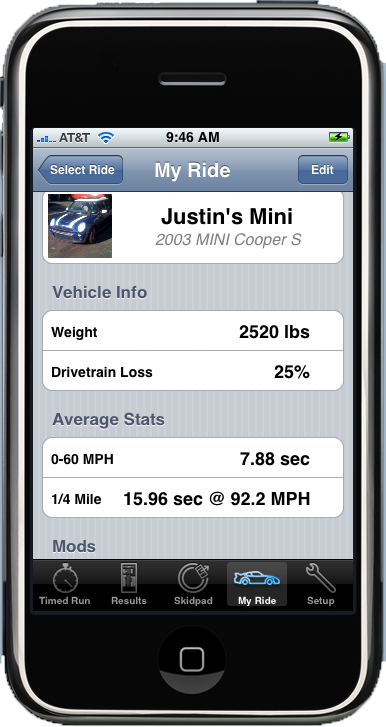 Here are some things you can do with your iPhone and Dynolicious:
0-60 MPH
Other Speed Tests (0-10 MPH through 0-100 MPH in 10MPH increments)
Quarter Mile Elapsed Time
Quarter Mile Trap Speed
Elapsed Time and Trap Speed for standard intervals (60?, 330?, 1/8 Mi, 1000?)
Lateral G's (current and peak)
Braking G's (current and peak)
Wheel Horsepower
Estimated Engine Horsepower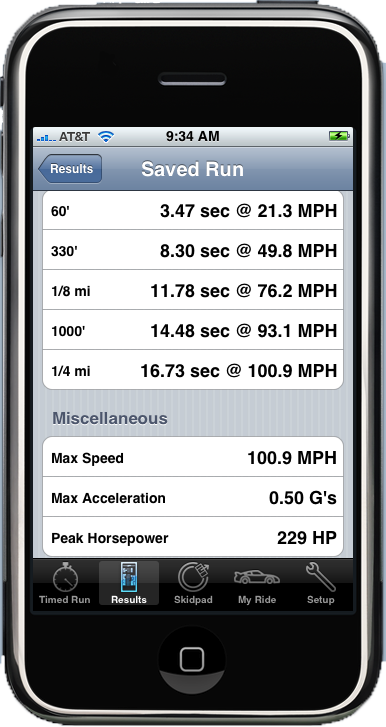 The output is displayed in graphs and all the results can be saved for future comparisons. There are many other features, but we should have a full report next week when we plan to test the application ourselves.
We did hear that there are a few calibration issues, but once you go past them, Dynolicious works pretty well.
Source BMW Blog